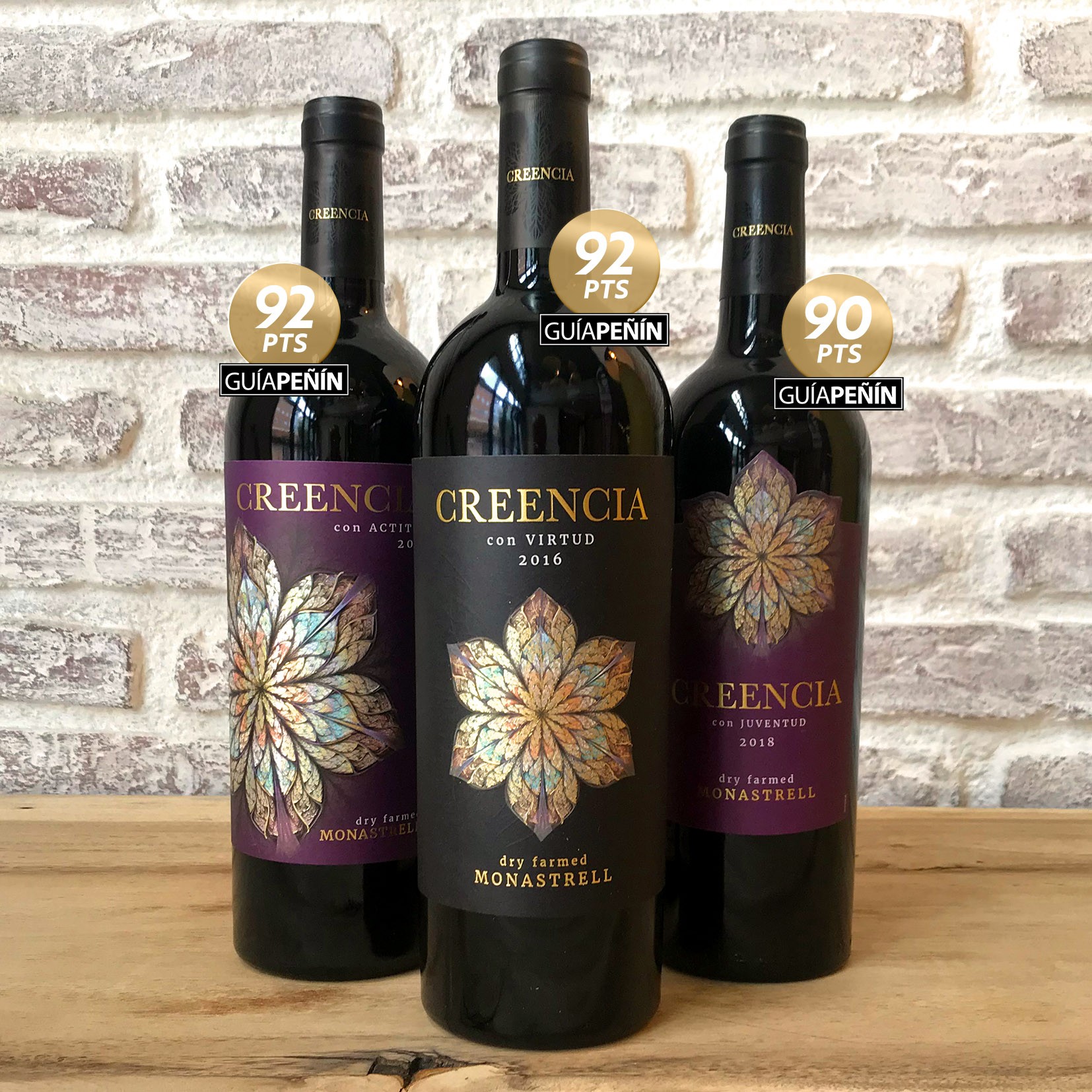 Creencia family stands out in Peñín
The best well know Spanish wine guide has been following the regular tasting schedule, in spite of COVID19.
Back
Even though we've had very weird Spring, some of the magazines and publication have been tasting as usual. One of them is Guía Peñín. Yet another year, Peñín has acknowledged the quality and hard work in our most emblematic D.O. Jumilla collection, our Creencia family, 100% monastrell.
This year Creencia con Juventud 2018 has been awarded with 90 points, Creencia con Actitud 2016 gets 92 points, as well as Creencia con Virtud.
Since we launched the Creencia family, Peñín has always been giving our wines high recognitions, always 90+ points for the whole family. It's a great honour for us, and we take it as a recognition to our high quality standards, consistency and fruit forward style in our wines.
Vivino scores: