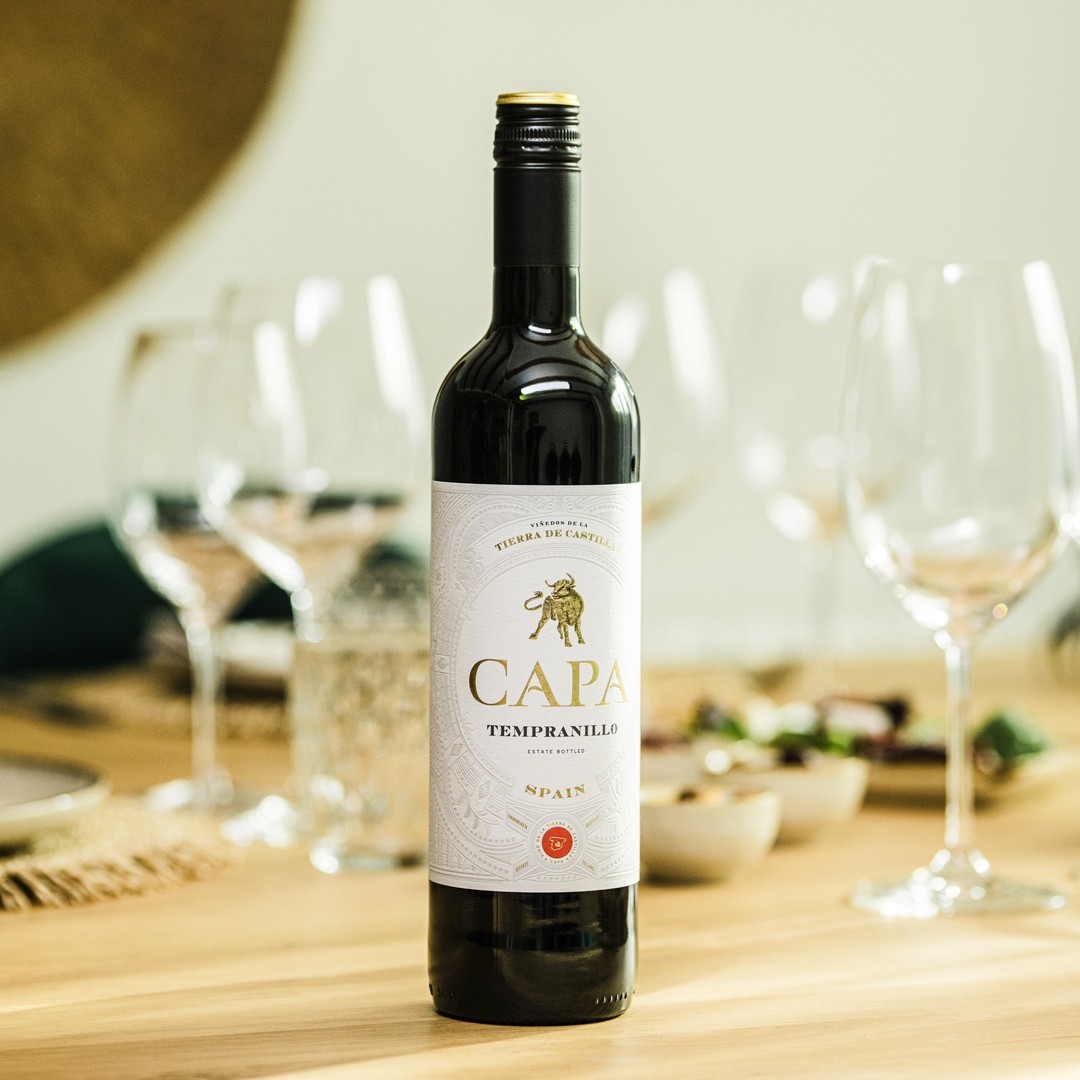 Discover Capa, a wine with character
Delve into the quality of Castilla La Mancha wines.
Back
Capa is a wine with character and passion, a powerful interpretation of a wine region with ancient traditions.

Our Tempranillo has been part of our product portfolio for many years, and undoubtedly, it is a success wherever it is discovered. Aged for 4 months in French oak barrels, it boasts intense and pronounced aromas reminiscent of blackberries, blueberries, and black cherries with toasted oak.
This red is a VDLT Castilla, where the vineyards are situated around 500-700 meters above sea level. With an intense violet color, it is made with 90% Tempranillo grape and 10% Shiraz. It's an excellent choice to pair with fatty fish dishes like salmon, tuna, or sardines. It also pairs well with feathered game meats such as duck.
We hope you enjoy this wine!