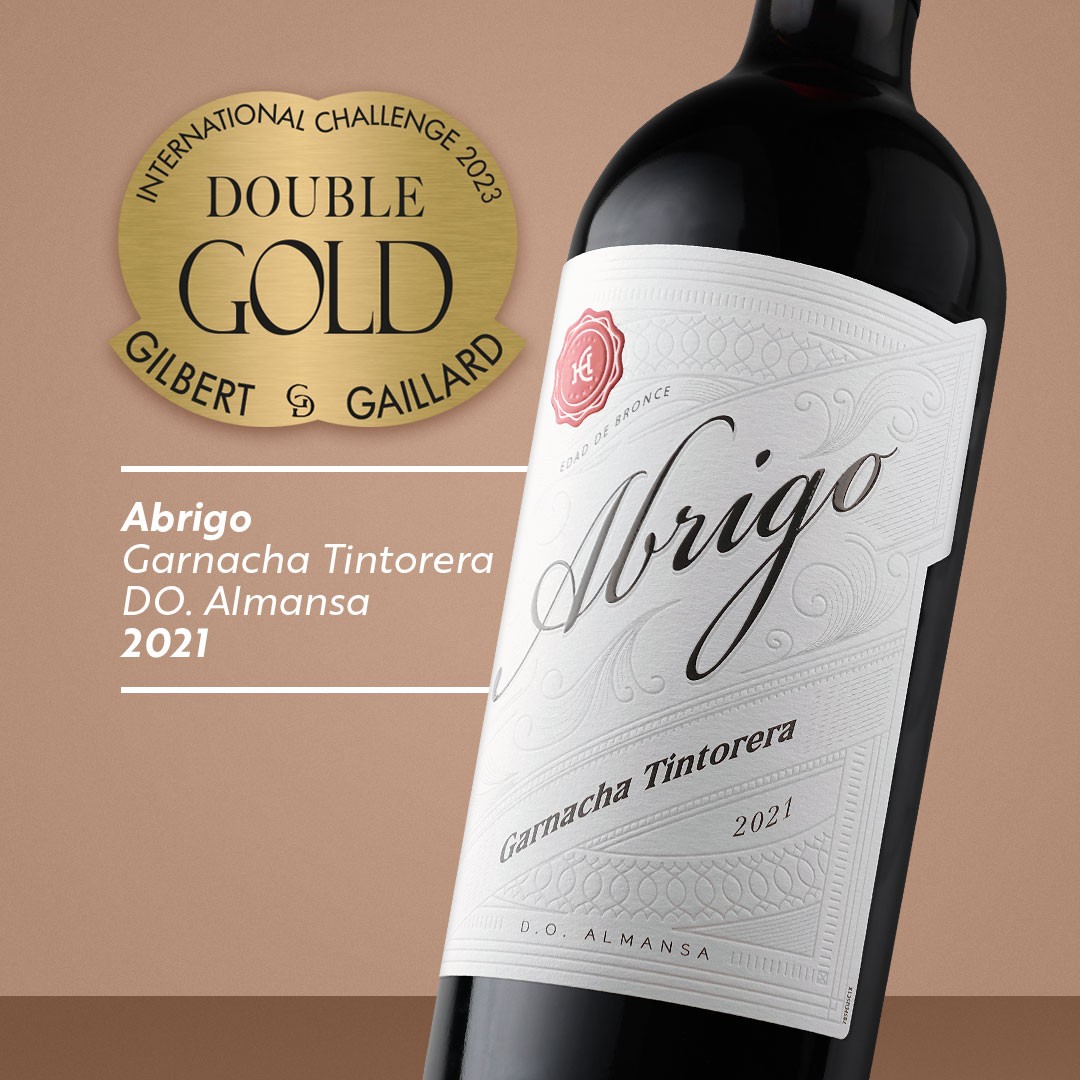 Double Gold for Abrigo 2021
Our wine achieves the highest score at the Gilbert & Gaillard awards.
Back
In our company we are celebrating, we have achieved Double Gold with our wine Abrigo Garnacha Tintorera 2021, a magnificent punctuation for this red made in Almansa (Castilla-La Mancha).
The prestigious Gilbert & Gaillard contest tasting session has distinguished it with the highest score, Double Gold. Abrigo is shelter and protection. We have to move to Almansa in the middle of the Bronze Age, since we can currently find their archaeological sites of great value, in different shelters in the area.
This wine is aged for 6 months in French oak. The jury defined it as: « Very dark and shiny with blueish-purple glints. Profound, strong nose of scrubland scents, ripe black fruit and classy, smoky oak. Resolutely fruit-focused on the palate, mineral and smoky, with smooth, velvety tannin. All in all very well made.»
This award to Abrigo motivates the entire team to continue working on our wines, always innovating to have a perfect final product. Congratulations to all!