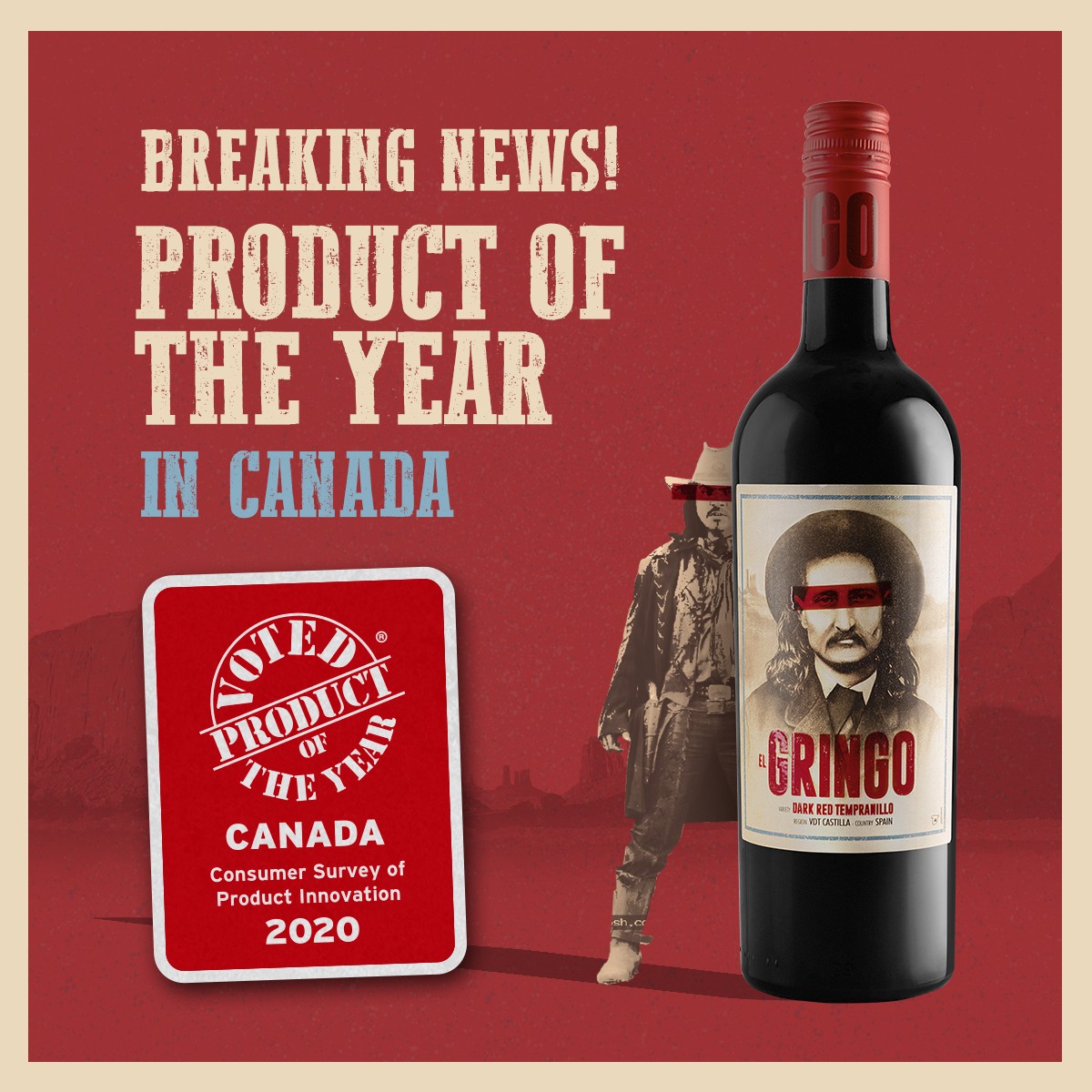 El Gringo Dark Red Tempranillo, Product of the Year in Canada
El Gringo is a Tempranillo from Spain, VdlT Castilla, and was launched last year, and immediately exported to +15 countries (US, Canada, China, Russia, Austria, Denmark, Finland, Netherlands… amongst others), making it the biggest and most successful launch for Hammeken Cellars so far.Now, El Gringo has been awarded with the Product of the Year prize in Canada, in the wine category.
Back
This is an incredibly valuable recognition, as it awards consumer products for their innovation in design, function, packaging or ingredients, and it is voted directly by the consumers.
"Product of the Year is the world's largest consumer-voted award for product innovation. Established 30 years ago in France, POY currently operates in 42 countries with the same purpose: Guide consumers to the best products in their market and reward manufacturers for quality and innovation.", from Product of the Year website.
Indeed, El Gringo is a very innovative wine. Its label has a texture that reminisces of the sand of the Wild Wild West.
But El Gringo will surprise you, not only for the high quality wine, but also for the great story behind the brand, and the way it comes to life through augmented reality, with an application that you can download and is available for both IOS and Android.
What is the story of El Gringo? You can visit his website and download the app here…
Have you already met El Gringo? If you don't, go meet him. You won't forget his face.