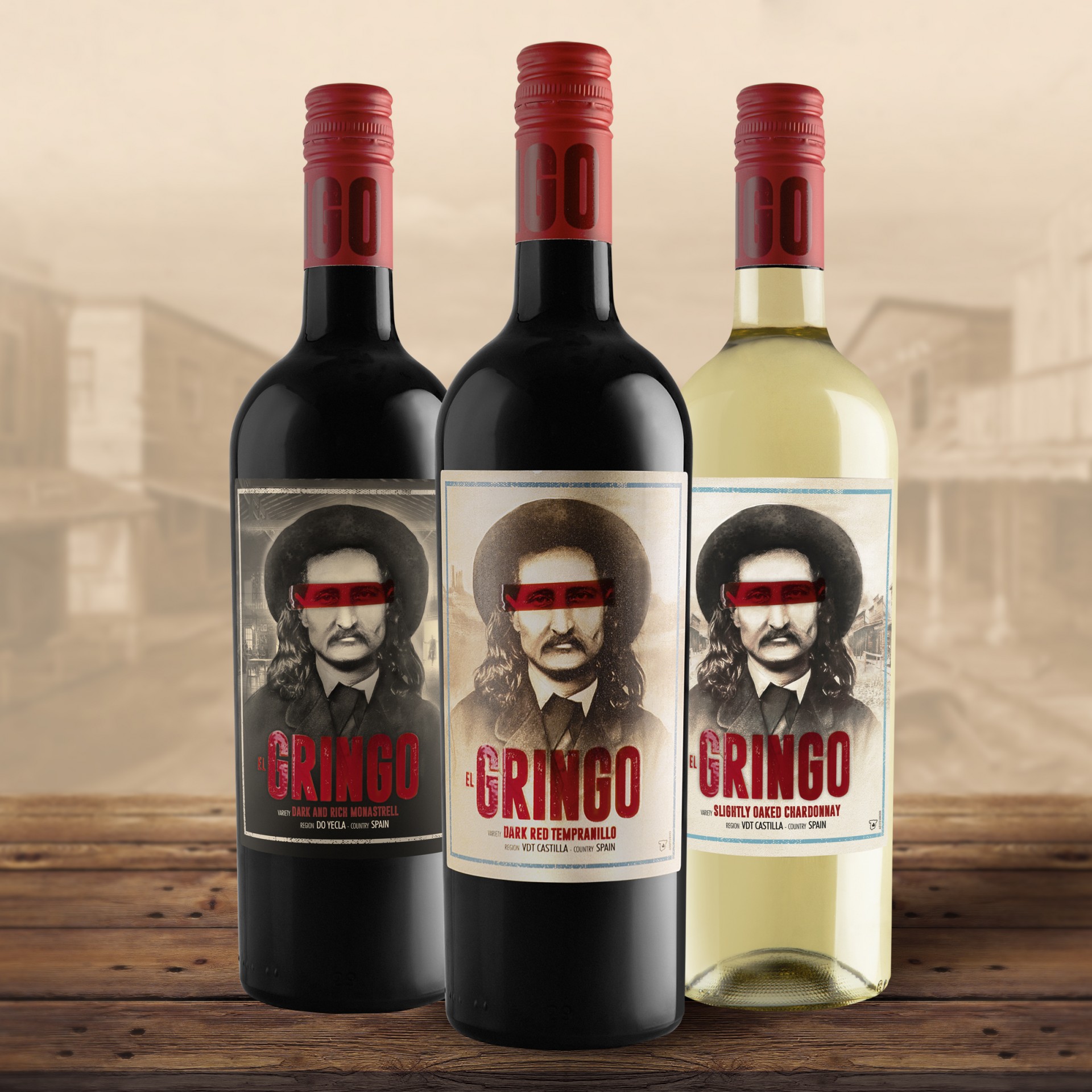 El Gringo's family grows...
We're launching a Slightly Oaked Chardonnay and a Dark and Rich Monastrell to accompany our Dark Red Tempranillo.
Back
During this past year El Gringo has given us a lot of joy. Besides being an essential part and protagonist of the fairs we've been attending to, it has also been one of the major launches in the history of Hammeken Cellars.
Today, El Gringo is present in US, Canada, Ukraine, Russia, China, Dominican Republic, Austria, Netherlands, Finland, Denmark, Letonia, Japan, Spain… and up to 20 countries, having sold more than 200.000 bottles in just over a year.
Given the obvious success, and per popular demand, we are launching now two line extensions, to complement El Gringo Dark Red Tempranillo. Those would be El Gringo Dark and Rich Monastrell (D.O. Yecla) and El Gringo Slightly Oaked Chardonnay (VdT Castilla).
These two new wines are the outcome of the combined work of the Winemaking, Marketing and Design, and New Product Development teams.
El Gringo, the character, tells the story of a guy that works in the film industry in the US, sees something that he shouldn't have seen, and needs to runaway, ending up in the sunny town of Tabernas, where he found her passion working as an extra in Western movies. You can follow his story in this LINK or through the augmented reality app (available for Android and Iphone) – you need a bottle in your hands. All the brand activations and sponsorships are around the film industry.
We're very excited with these two new additions to the family.