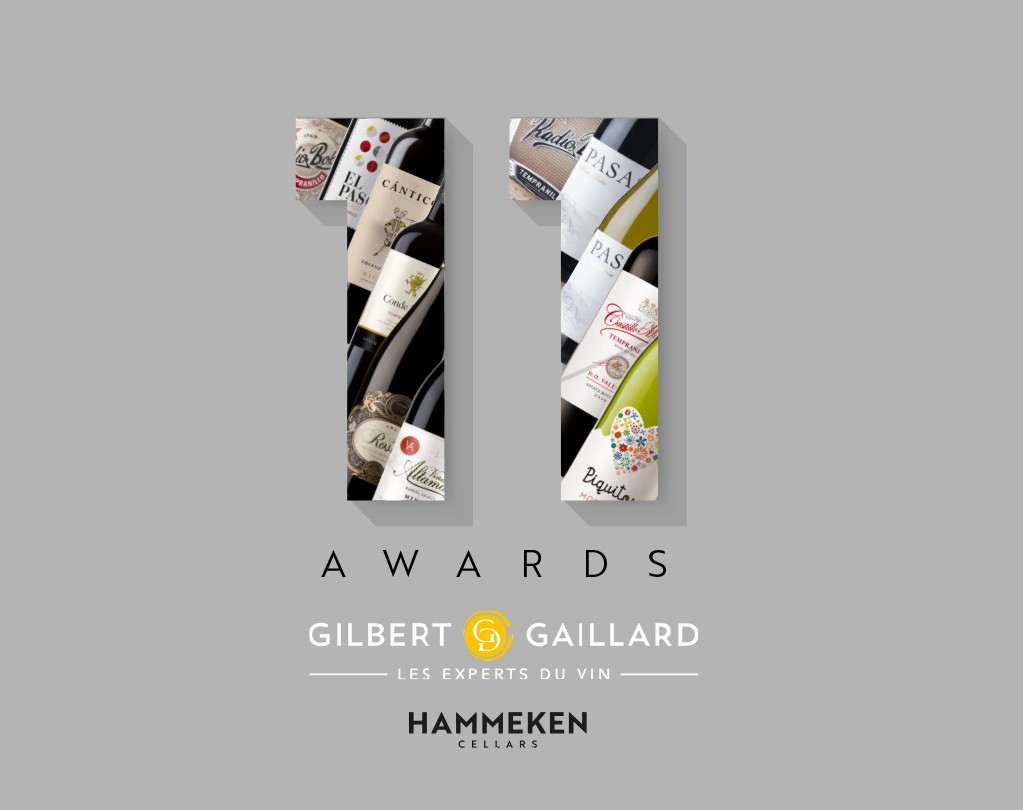 Eleven Hammeken Cellars' wines obtain +90 points in Gilbert & Gaillard
Tasting contests and submissions season is a bit unusual this year, however the main publications and contests are doing their best to be able to offer their public their honest assessments on the latest wines, as they do every year.
Back
One of them is Gilbert & Gaillard. In their first round of tastings this year, G&G have recognized eleven our our wines with +90 points. Amongst them we would like to highlight Radio Boka Tempranillo, with 91 points (both in bottle and BiB). With 90 points you will find Pasas Uva Tinta 2018, Pasas Uva Blanca 2019, Conde Pinel Tempranillo 2019 and El Paso del Lazo Tempranillo-Shiraz 2019.
These acknowledgements are very important to us, specially because they recognize our day to day work and efforts, where we give the best of ourselves while prioritizing our customers' needs and the consumers' preferences.
We hope we can give you more good news shortly!