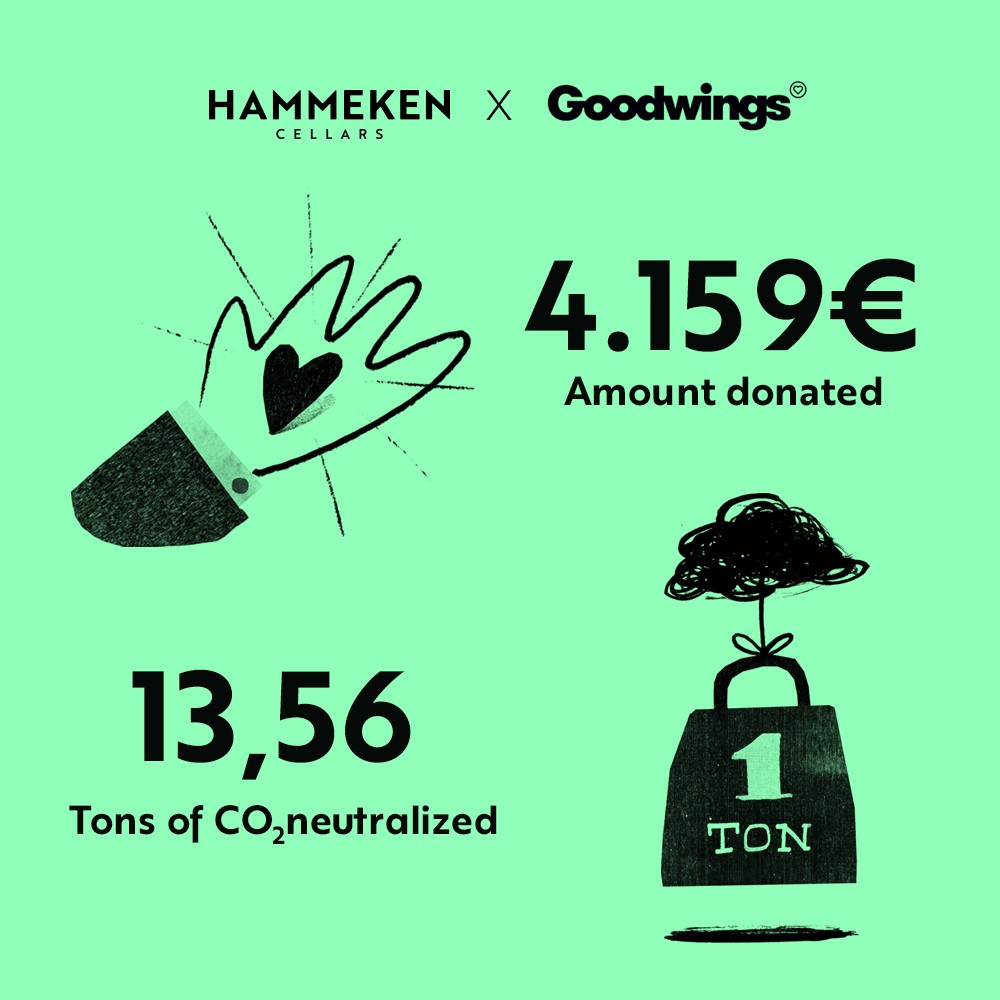 Goodwings updates their image
Come 2020, Goodwings have updated their image and their website.
Back
Goodwings is an online hotel booking platform, that was born under the premise that we can all make this world a better place, while making business. Globalization takes businesses to the other side of the world, and that means, and increased number of work trips.
Hammeken Cellars collaborate for more than two years now with Goodwings, and it is in our company policy that we will book all our hotels through the platform, preferably.
Goodwings' philosophy is that we can all travel in a responsible manner, that every gesture counts. Their proposal helps companies to have a positive impact in two different ways:
Goodwings donates part of their income to the charity their customers choose, amongst a range of NGO that collaborate with them. Currently Goodwings works with more than 80 NGO's from all over the world, in different topics (environment, social movements, etc), and every day more charities are joining the project.
Also, Goodwings is firmly committed with environment. Thus, you will only find carbon neutral hotels in their platform. Guaranteed.
All of the above, while beating all market prices – what's not to like?
During the past years we have booked more than 200 hotel rooms, we've saved thousands of Euro and we've donated 4.159 Euro to the charity of our choice, Plastic Change – which translates in more than 26 nautic miles being analyzed and cleaned.
If you didn't know Goodwings, this is your chance to join a beautiful project and leave a positive impact, while attending your business. And it doesn't cost you more. It's all advantages, right?