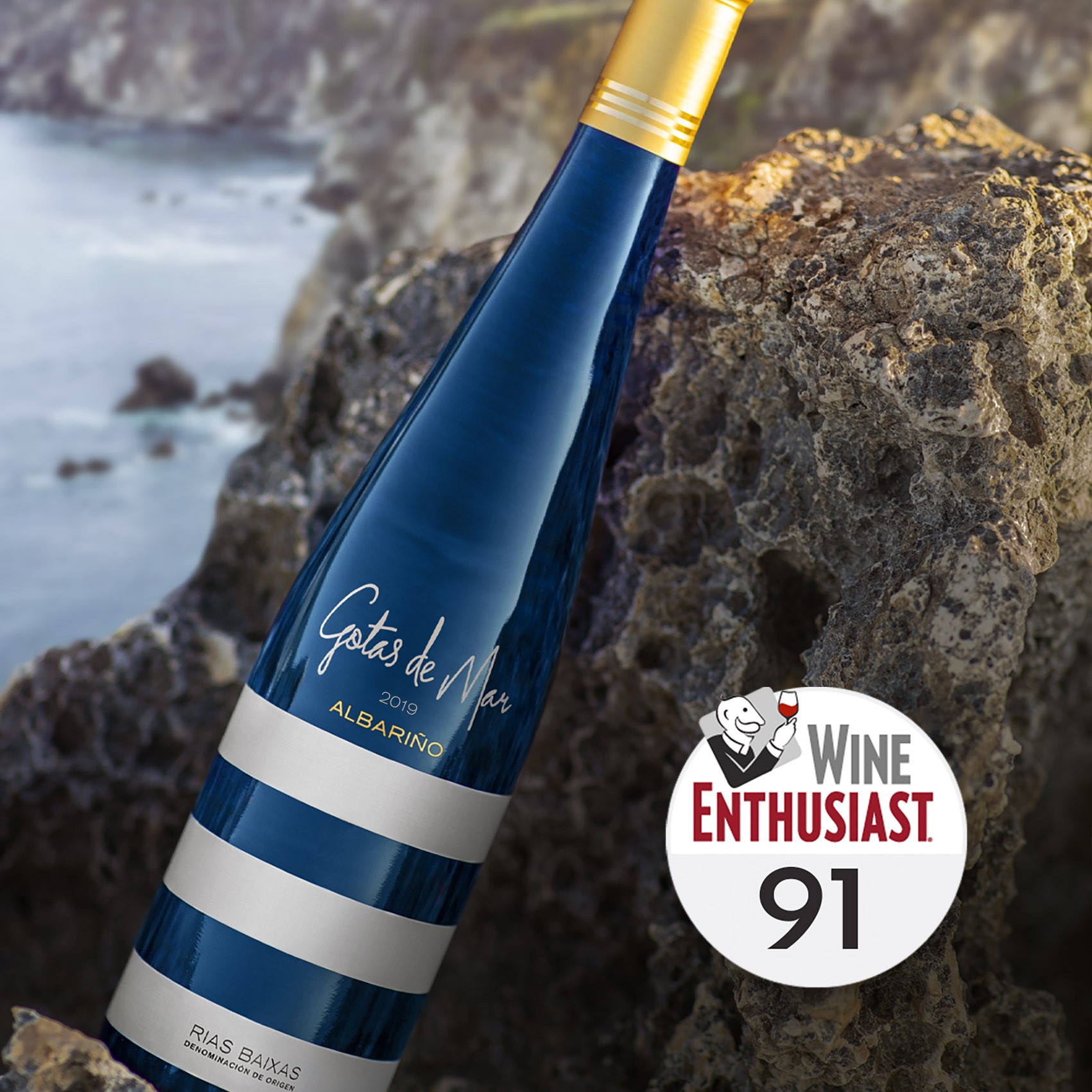 Gotas de Mar Albariño does it again!
Gotas de Mar Albariño 2019 has been rated with 91 points by Wine Enthusiast magazine.
Back
Michael Schachner at Wine Enthusiast has awarded Gotas de Mar Albariño 2019 91 Points in the upcoming March edition of the magazine! The score is now available on their website.
This amazing galician wine was awarded in other vintages with GOLD MEDALS in International wine challenges like Mundus Vini (Germany), The Global Masters from The Drinks Business magazine (UK), Premios Baco (Spanish winetasters guild) and Albariños al Mundo among others.