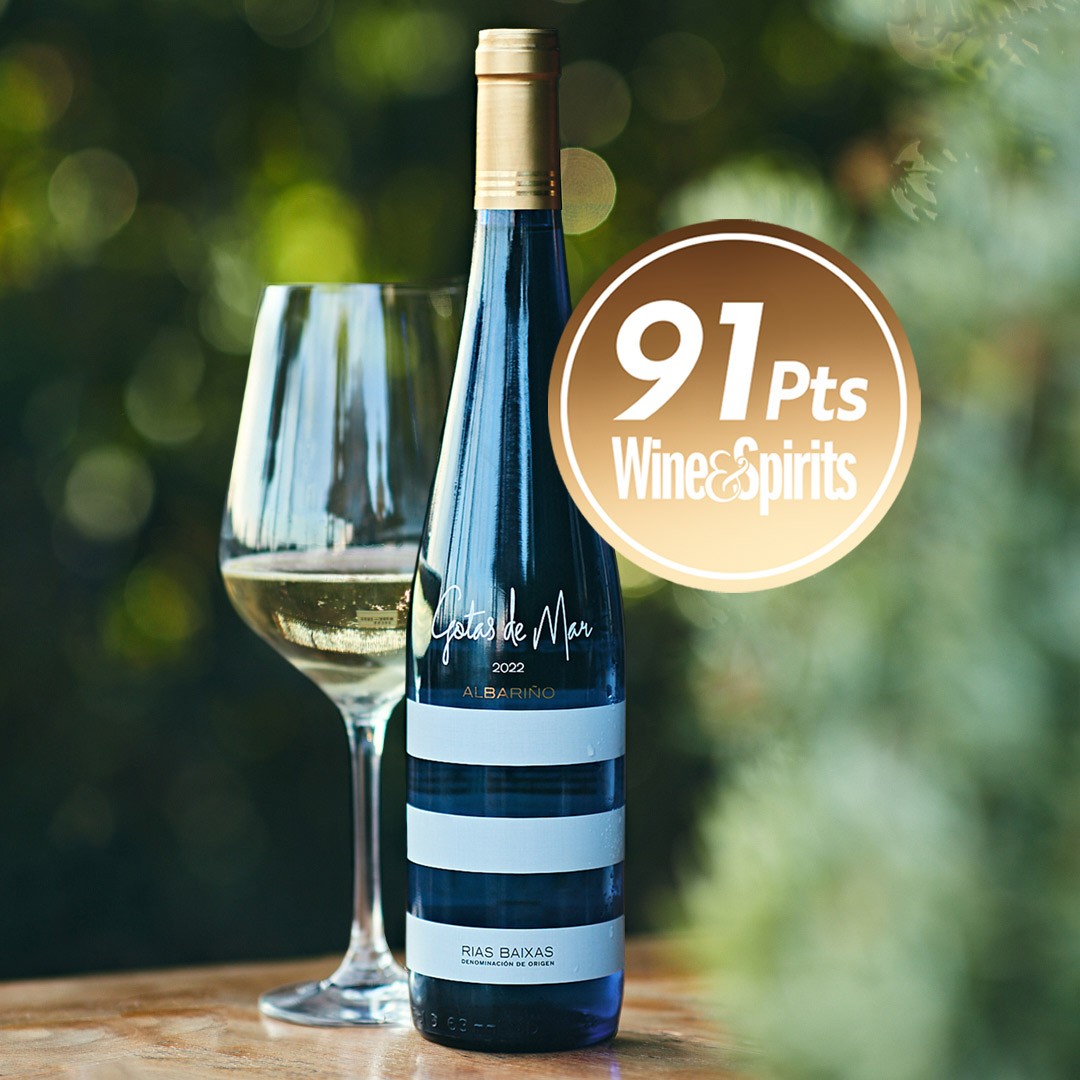 Gotas de Mar Albariño: STUNNING
Wonderfull results in Wine and Spirits.
Back
Great news! Gotas de Mar Albariño 2022 has achieved 91 points from the prestigious Wine & Spirits magazine.

We are thrilled about the recognition from this international publication, reflecting the dedication, quality, and passion we put into every bottle of our wine.
Gotas de Mar Albariño, from DO Rías Baixas, is an exquisite, refreshing, and brilliant choice. We want to thank all the experts who voted for our wine, and CONGRATULATIONS TO THE WINEMAKING TEAM.