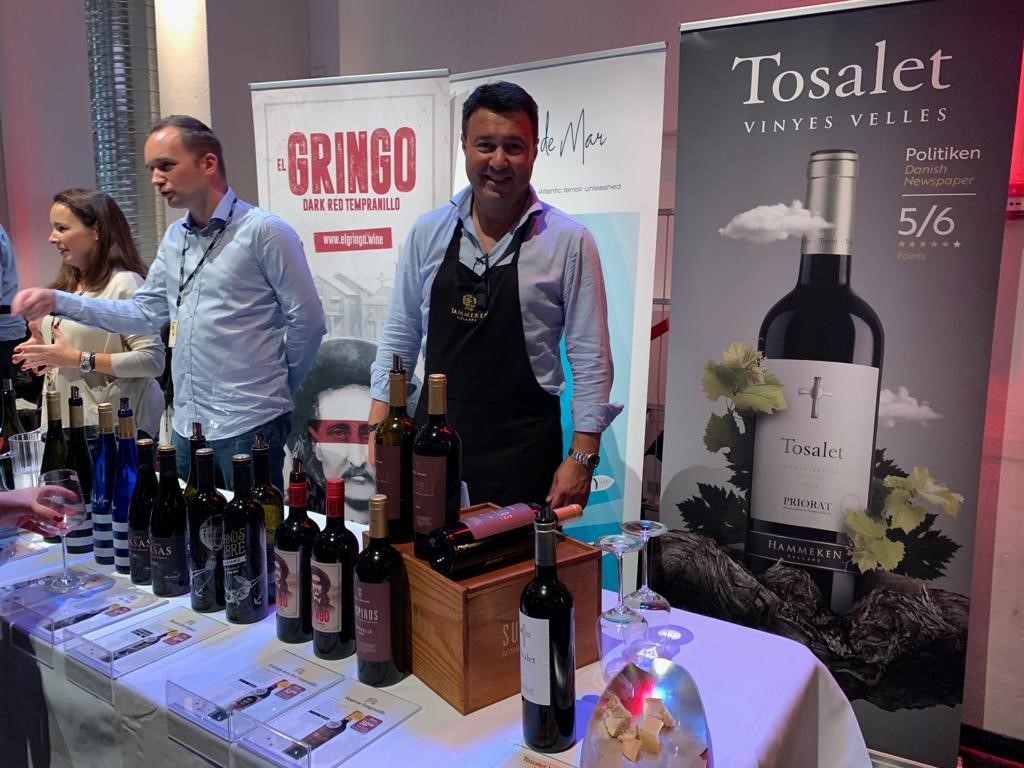 Hammeken Cellars in Copenhaguen's Spanish Wine Fair
We attended this fair hand in hand with Coop Danmark, where we met a lot of very invested consumers, and we got a lot of positive feedback.
Back
Last 13 and 14 September we attended the Spanish Wine Fair in Copenhaguen, hand in hand with our partner Coop Danmark, together with other three Spanish wineries. We had a great chance to share with the consumers some of our most sought after wines: Gotas de Mar Albariño, Gotas de Mar Godello, Tosalet Vinyes Velles, Gran Pasas, Manos Libre, Suspiros, and our latest launch El Gringo.
More than 1.400 people came to visit the fair, which is outstanding taking into account that it was open for 2,5h per day.
We are extremely happy, as a lot of consumers reported back to Coop Danmark that our table was one of the most interesting and attractive ones amongst more than 50 participants!! There were a lot of competitors and all of them were really good!!
All in all we're really happy with the outcome, we had a lot of interactions and very good feedback on our wines.