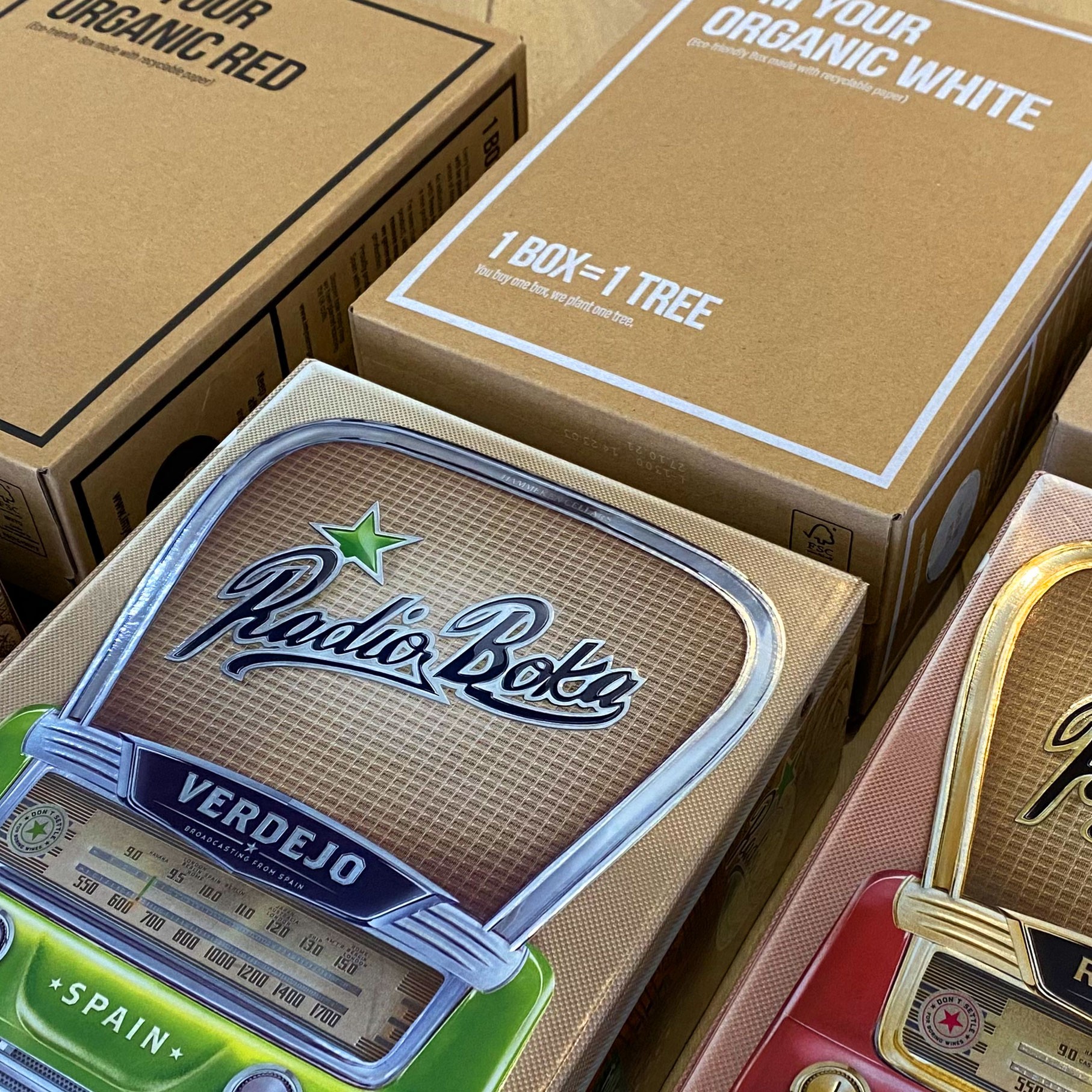 Innovation in the wine formats
The wine sector is characterized by tradition, but nowadays, technology reaches all areas of our lives, therefore, it cannot be left aside.
Back
In our company we know that innovation is part of progress, and we join this change.
We are transforming different aspects that influence from the manufacturing process to the moment we design the brand. We are going to explain some changes that we have made in our products.
Every year the market adds packaging trends: less heavy packaging, more practical, ecological options and with greater ease of transport.
Many of our wines have a traditional container, but we have transformed it because we know the environmental impact that it can produce. Now we have lighter packaging which means less extraction of raw materials, thus reducing the Environmental Footprint: decreasing energy consumption and and consequently CO2 emissions.
Also, at Hammeken Cellars, we like to go further, providing innovative results with the highest quality. For this reason, we have the Bag-in-Box (Bib), packaging made with cardboard: more comfortable. This type of container is characterized by its capacity: 3 liters, the equivalent of 4 bottles. With the Bib, the proprieties of the wine are kept intact, once it is opened, for up to 6 weeks. As can be seen in our brand Radio Boka, a success among consumers.
But we have not stopped there, we are aware of the need to consume and produce products that respect our health and the place we inhabit, the planet. For this reason, we designed I'M YOUR ORGANIC: a range of excellent quality organic and vegan wines. Through a 360º vision, we design a brand where the focus is REDUCING THE LEVEL OF CO2. Do you know how we achieve our objective? Planting a tree for every bottle of wine we sell. An initiative in collaboration with Trees for the Future, a non-profit organization.
We have already reached the figure of 250,000 trees planted thanks to our consumers. The equivalent of 91 football fields. News that makes our company feel very proud.