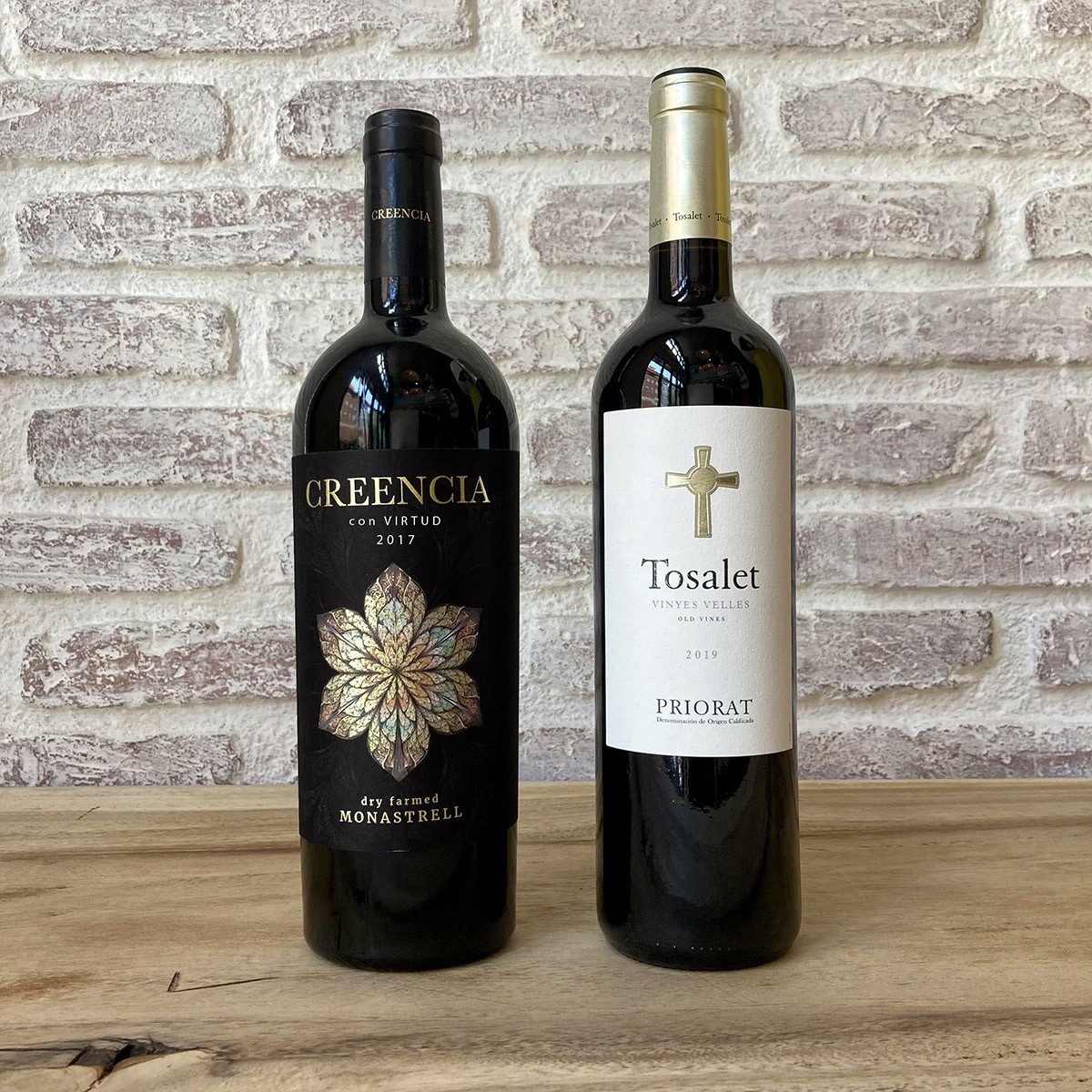 Latest vintage changes
We have good news for Priorat and Jumilla lovers.
Back
Tosalet Vinyes Velles will move to 2019 vintage in the coming weeks, with a total production of 31.600 bottles.
Likewise, Creencia con Virtud, will move to 2017 vintage with an exclusive production limited to only 5.346 bottles.
Both wines have awarded in different occasions. The latest issue Guía Peñín has just announced 91 points for Tosalet Vinyes Velles 2018, and 92 points for Creencia con Virtud 2016.
Precisely, Tosalet Vinyes Velles 2018 was sold in record time, we got out of stock in just five months.
Creencia con Virtud's label has been upgraded, now with a fully matt deep black background, which enhances the iridescent rosette.
We expect to be as successful with these new vintages.