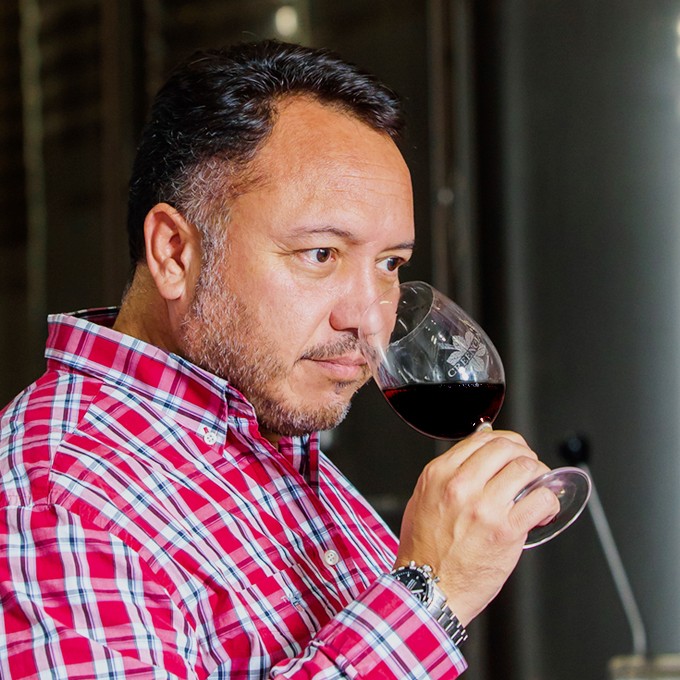 Marcelo Morales
Director of Winemaking
Back
Marcelo completed his degree in Agricultural Engineering in Pontificia Universidad Católica de Valparaíso (Chile) where he graduated with honours; later he studied a Masters degree in Oenology and Viticulture, obtaining in 1999 his title as Oenologist in Chile. Marcelo has extended experience in Chilean wines, and he has collaborated in prestigious wineries such as Viña Carmen and Spier.
Later, Marcelo moved to Spain where he has spent the past 18 years as winemaker director in the prestigious winery Grandes Vinos in D.O. Cariñena. He is thoroughly recognized for his expertise on the Garnacha and Carignan varietals. Besides, Marcelo has collaborated with prestigious institutions in various R&D projects, has participated as speaker in several conferences as well as jury in different tastings and prestigious wine contests.
With his strong commercial, managerial skills and winemaking experience, Marcelo will lead our talented team of winemakers that are supervising our production around Spain, while ensuring the continuity of the quality and style of our wines.