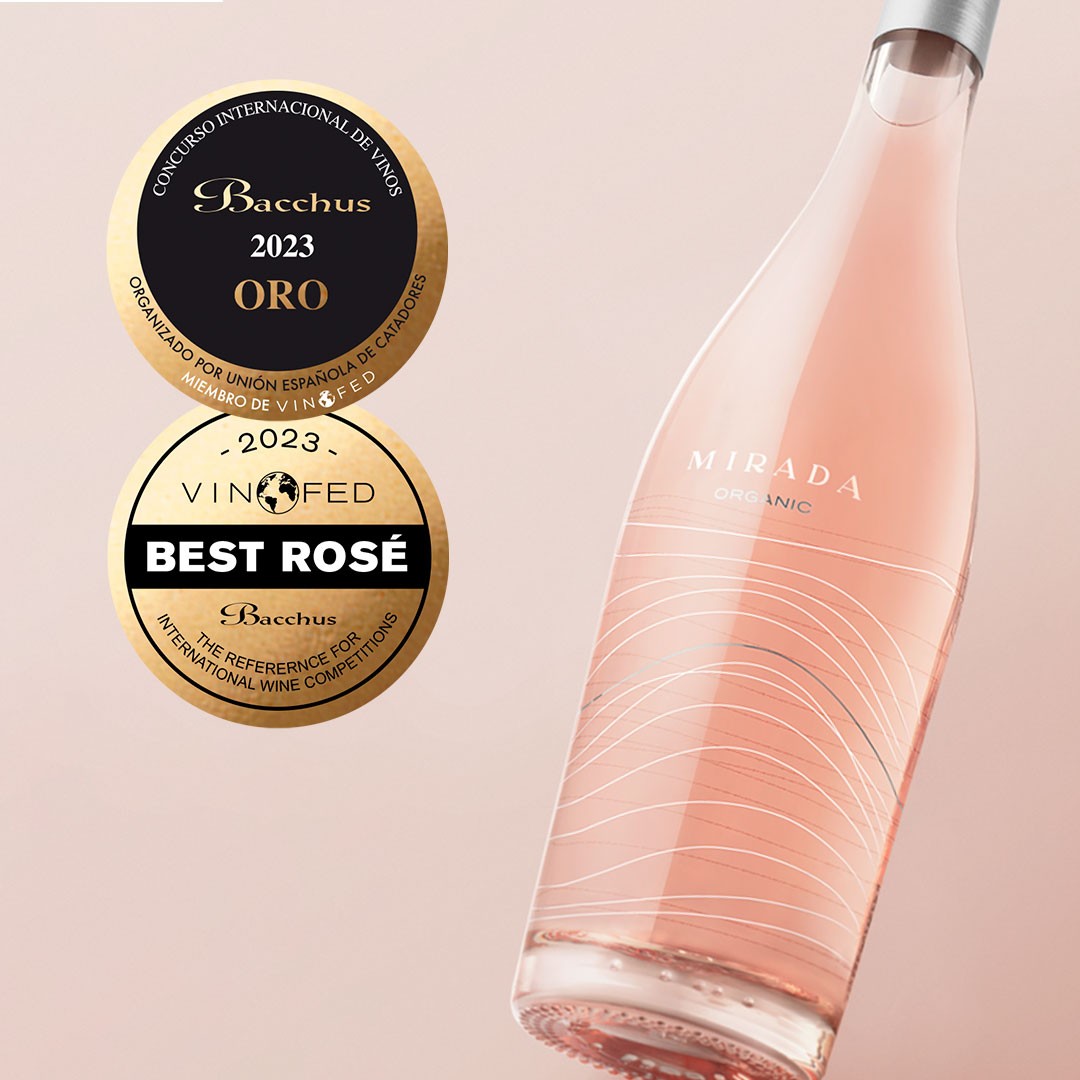 MIRADA SHINES AT BACCHUS AWARDS
Mirada Rosé achieved the maximum score and we got five Gold Bacchus.
Back
The most important International Wine Competition in Spain, Awards Bacchus 2023 recognizes Mirada Organic Rosé 2022. After a rigorous blind tasting of 1728 wines, ours has achieved a GRAND GOLD BACCHUS.
The World Federation of Great Wine and Spirits Competitions (VINOFED) recognizes our wine with a special mention in the rosé categories Mirada 2022 (VDT Castilla). This prize is offered among the best qualified in the Bacchus 2023.
Also, five wines from our company have won a GOLDEN BACCHUS, the winners are: Abrigo Edad de Bronce 2021, I'm Your Organic Rosé 2022, Gotas de Mar Fermentado en Barrica 2021, Oráculo 2019 y Valdepinares 2020.
The contest, celebrated from 17 to 21 April in Madrid, had a jury of experts in the wine sector, like Masters of Wine, Master Sommelier, sommeliers, oenologists, communicators and critics.
We are very proud of the results obtained in the 2023 edition of the Bacchus Awards, a triumph for the entire oenology team. Congratulations to all the awarded wineries!