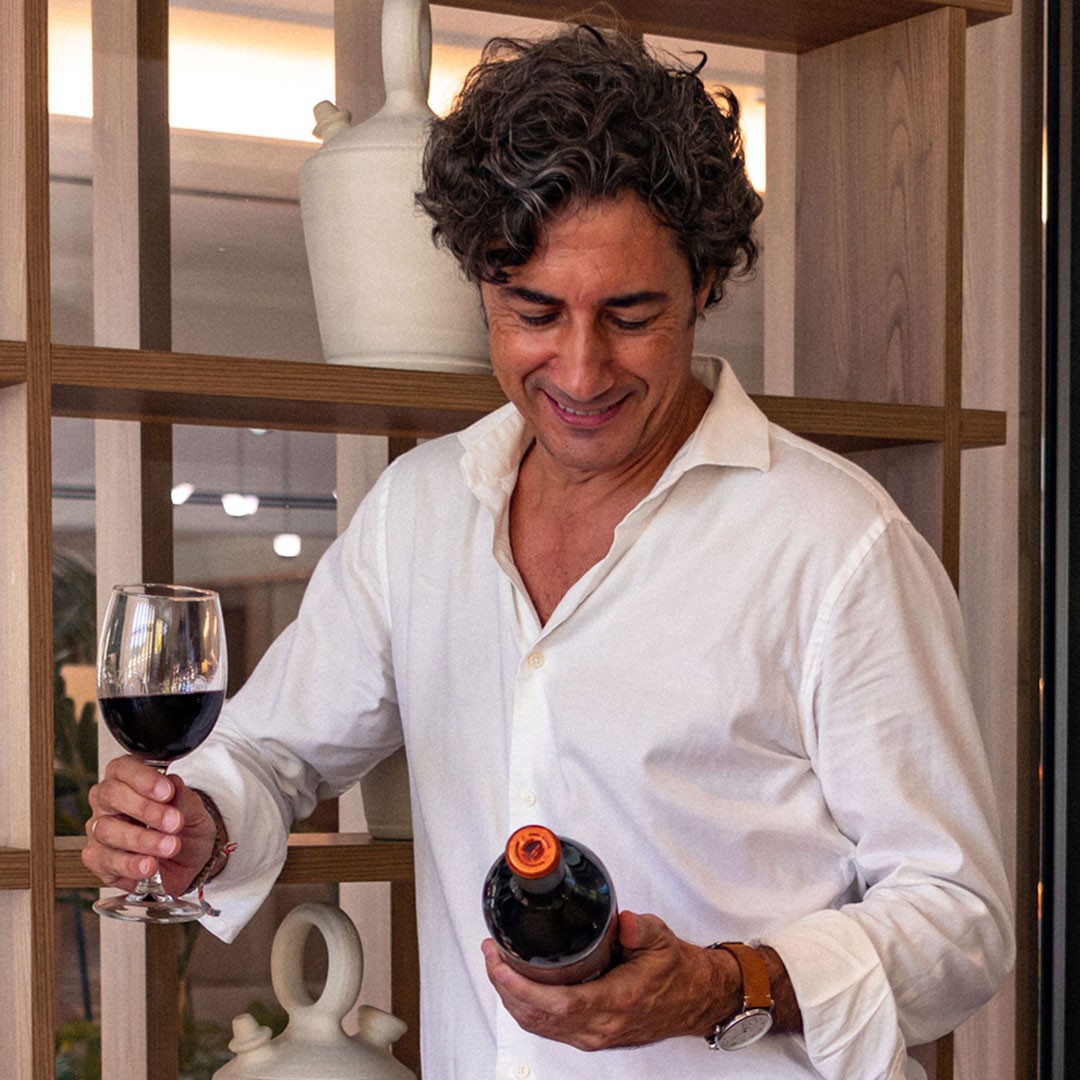 Oscar Beloqui, Key Account Manager at Hammeken Cellars.
Has been working for our company for twelve years. Discover one of the key pieces of the sales department.
Back
At Hammeken Cellars we have a great work team made up of diverse profiles, which is in constant development to adapt to the wine sector.
Today we introduce you to Oscar Beloqui, he has been with our company for 12 years and is part of the sales department. He oversees marketing our products, anticipates customer needs and generates opportunities within the company. Mainly, the market with which it works is national and international, such as Central Europe, Eastern European countries and the Middle East.
Since he started at Hammeken Cellars, has been in different departments. But he discovered his vocation thanks to his participation in wine fairs, where he saw his great ability to attract new customers.
Degree in computer science, but he believes that the world has lost a great musician, dancer, fashion designer or architect. He likes to enjoy the day and see how happy his people are. Values such as trust and honesty define him. Also, Oscar likes to put his essence in everything.
His favorite book? It is difficult for him to decide, but if he has to choose, stays with 'The name of the rose'. And he would see the saga of 'The Lord of the Rings' a thousand times.
Our commercial's favorite wine is Gran Allegranza Monastrell DO Alicante. This red has an intense ruby color with violet rims. Its aroma is reminiscent of ripe blackberries, black cherries and soft notes of aromatic herbs. On the palate it is intense. The perfect time for him to take it is at the end of the working day, in the afternoon, just before dinner.
We hope that with all this information that we have told, you can discover more about Oscar, one of the key pieces of our team. #HammekenCellarsTeam