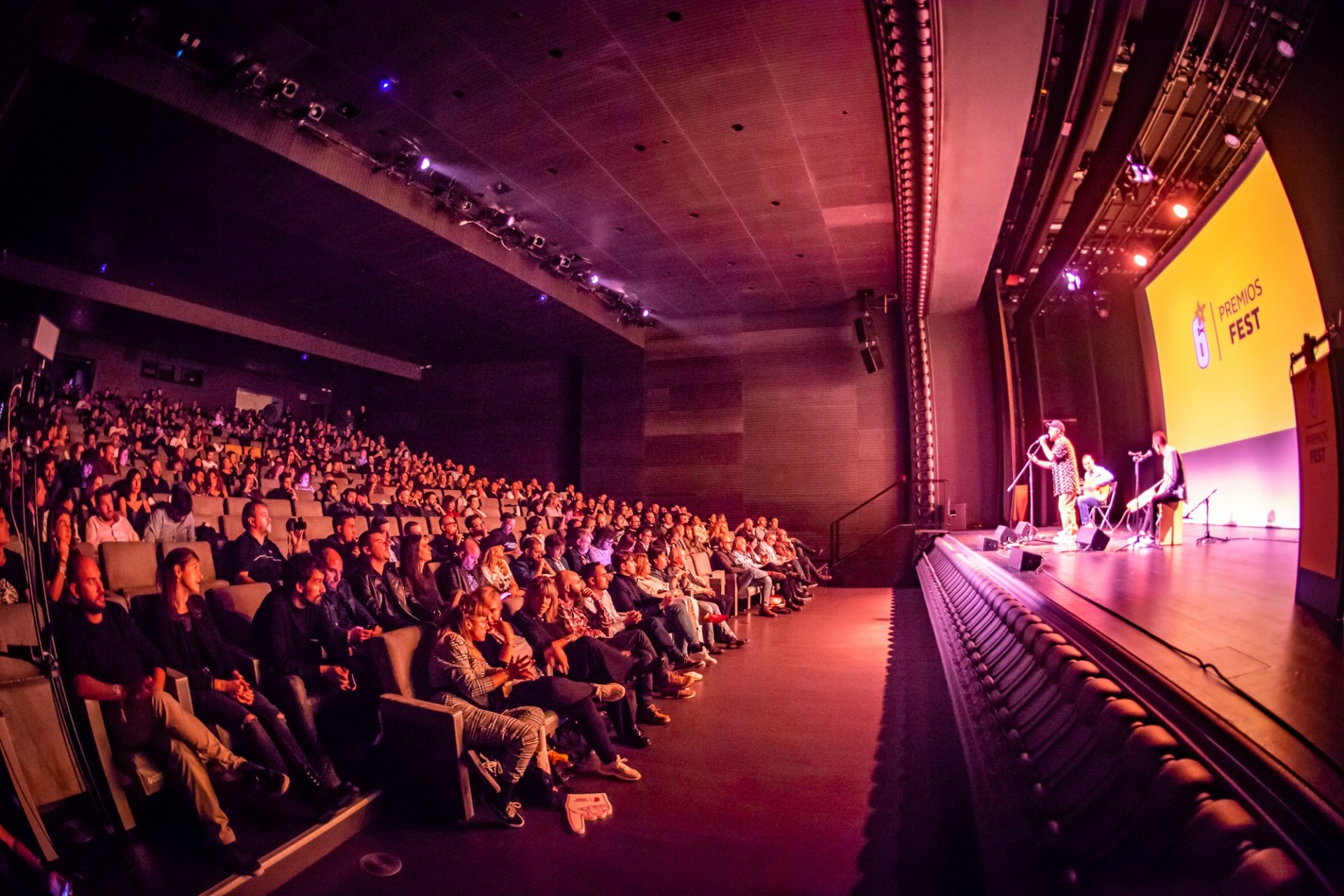 Radio Boka and Hammeken Cellars supporting the music, as always
We sponsor the 6th edition of the Premios Fest, the only recognition in Spain dedicated exclusively to music festivals. With this sponsorship we want to underline the importance of musical events both nationally and internationally.
Back
On 30th October we were honored to sponsor and participate in the 6th edition of Premios Fest, that celebrate and acknowledge the work of the people that make music festivals possible. The event took place in Bilbao, being one of the activities of the BIME fair.
Music festival sector is growing at exponential rates in the world, and in Spain. They're a form of culture that is inclusive, open, and social, and they touch the most emotional part of the public.
This year a record of more than 170 music festivals competed in 11 different categories.
Radio Boka was part of the event through a sponsorship, and also was part of the cocktail that was served after the gala (both, Tempranillo and Verdejo), where also Gran Allegranza and Gotas de Mar Albarino delighted the public - with huge success as there was no wine left after the party.
We would like to take the chance to congratulate all the participants, that make us vibrate with the music, and most specially to the awarded:
Honor prize for a lifetime work: Neo Sala
Best new-coming festival: Riverland
Best sustainable festival: Festival Sinsal
Gender equality and diversity: Músiques Sensibles
Best communication media about festivals: Radio 3
Best brand activation: Melia Innside en el Festival Mallorca Live
Best communication campaign: A Summer Story
Best innovation in a festival: Cruïlla
Best support to tourism and culture in the region: La Mar de Músicas
Best small format festival: Universal Music Festival
Best medium format festival: Jardins de Pedralbes
Best big format festival: Bilbao BBK Live
The speech of the representative of La Mar de Músicas (Cartagena, Murcia) was specially emotional, as it was a very relevant evening for them. That very same evening there was a demonstration in Cartagena to ask the authorities to take the initiative to recuperate the Mar Menor, the biggest and most important salty water lagoon in Europe, that has been deteriorating for decades now, loosing biodiversity and slowly dying.
From Hammeken Cellars, we want to express our support to the cause.
Photograpy: Javier Rosa https://500px.com/javierphotorosa