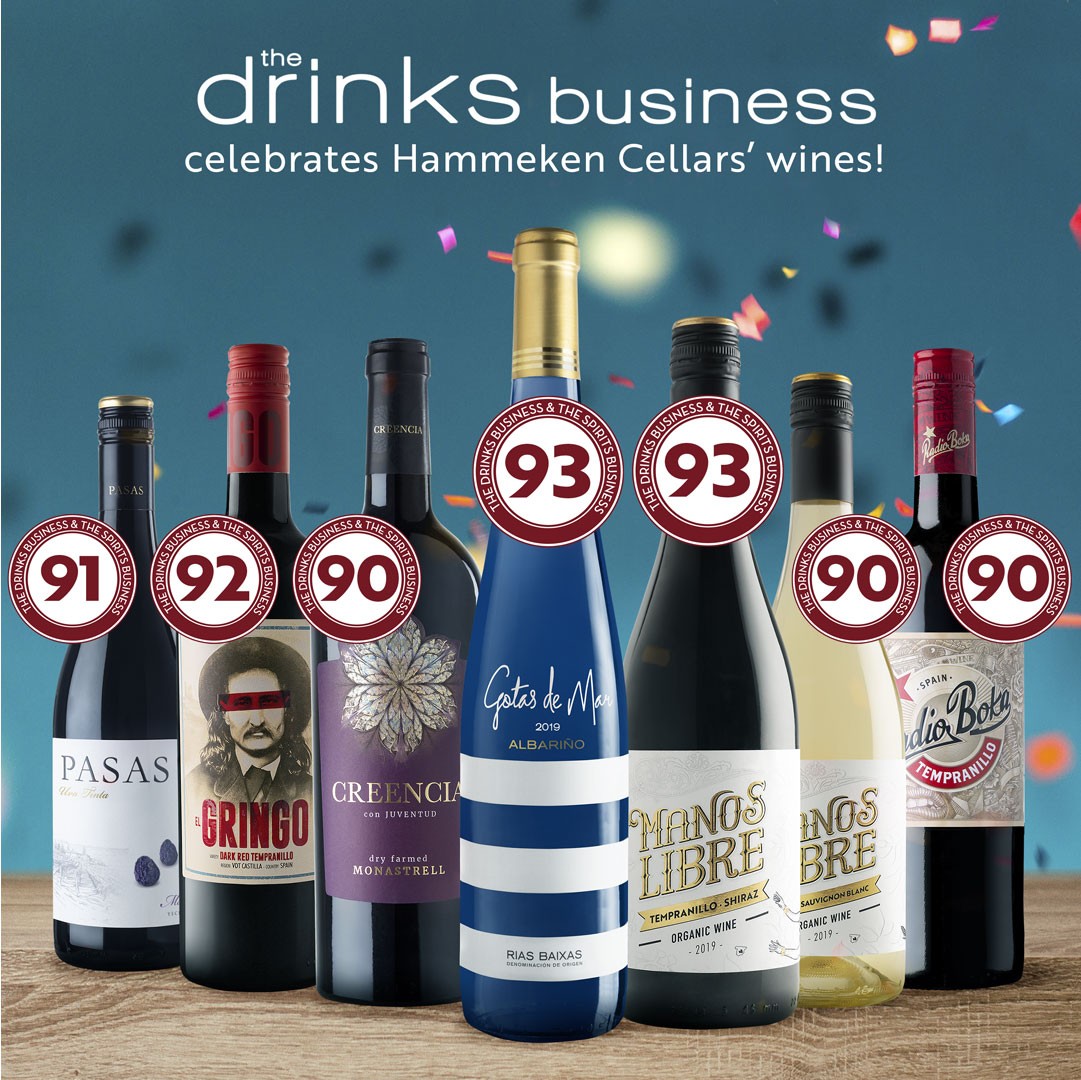 The Drinks Business Celebrates Hammeken Cellars Wines
In the last tasting of The Drinks Business "The DB Autumn Blind Tasting" seven of our wines have exceeded 90 points. These excellent scores are a great boost for our brands in the Anglo-Saxon markets.
Back
The Drinks Business is the world's leading British publication on the spirits business, representing the forefront of what is currently happening in the industry.
At their latest blind tasting this fall, "The DB Autumn Blind Tasting," the judging panel was composed of renowned professionals such as Patrick Schmitt MW, Simon Field MW and Patricia Stefanowicz MW. This jury has tasted seven of the Hammeken Cellars wines and the scores have been as follows:
- Albariño Sea Drops - 93 Pts
- Manos Libre Organic Tempranillo-Shiraz - 93 Pts
- El Gringo Dark Red Tempranillo - 92 Pts
- Red Grape Raisins - 91 Pts
- Belief with Youth - 90 Pts
- Radio Boka Tempranillo - 90 Pts
- Free Hands Organic White - 90 Pts
The results of "The DB Autumn Blind Tasting" have been published in the November issue of The Drinks Business magazine.
You can also see the article where Patrick Schmitt includes Gotas de Mar 2019 in a list of "14 GOLD-MEDAL-WINNING WHITE WINES FOR CHRISTMAS".