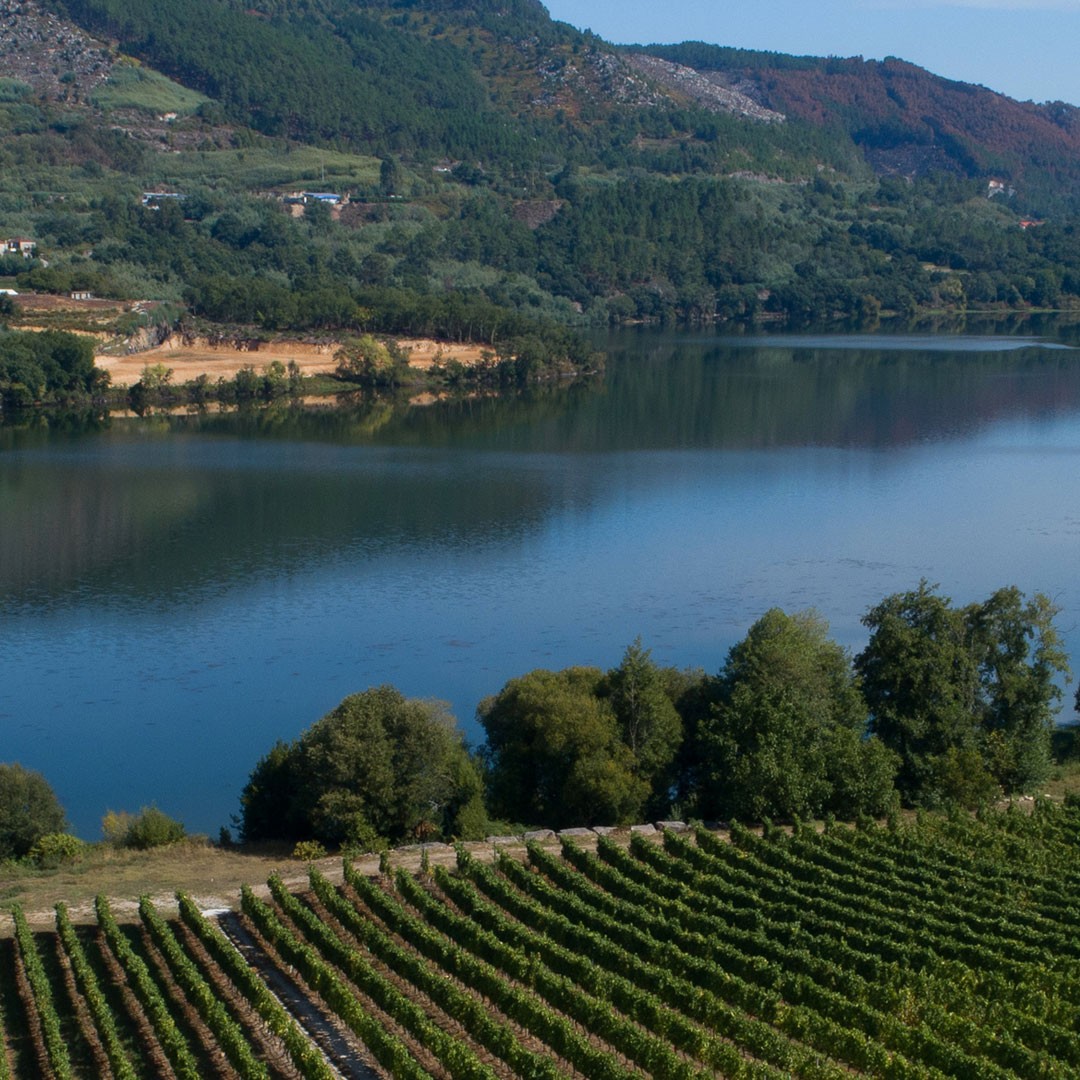 The Ribeiro Denomination of Origin
Discover where our Godellos grapes grow. We moved to Galicia to know where we produce wine.
Back
Galicia is a Spanish community located in the northeast of the Iberian Peninsula, facing the Atlantic. At the confluence of the valleys formed by the Miño, Avio and Anoia rivers. This region has a great wine tradition behind it, in fact, the Ribeiro Denomination of Origin is known as the oldest in Spain.
Ribeiro has a great tradition of exporting and producing wine. The first vineyards are believed to have been planted by the ancient Romans. The area was known for its sweet wines and from the Middle Ages to the 18th century, this territory was a pioneer in this variety, ahead of Andalusia or the Canary Islands.
Do you know why its wine is so characteristic? This is mainly due to its climatic conditions and the unique characteristics of the terrain.
The vineyards are located at a height between 75 and 400m above sea level, with steep slopes. In addition, the soils are deep granitic in origin, reflecting sunlight on the vines.
Also, Galicia has a particular climate: humid and temperate, with average annual temperatures of 14.5º. Annual rainfall in this area is high.
Thanks to all these characteristics mentioned above, our Gotas de Mar wine collection is a magnificent example of the quality of Spanish white wines.
Gotas de Mar Godello, made on the Atlantic side, stands out for its intense aroma of stone fruit, minerals and the sea breeze. Another example from our wine catalog is Gotas de Mar Godello Barrel Fermented, a complex and balanced wine, with the final touch of eight months in French oak barrels.
Our Godellos benefit from the proximity of the Atlantic coast, and the embrace of the Miño River. This is the place where our wines grow, a perfect home for a variety that is gaining more and more prestige.