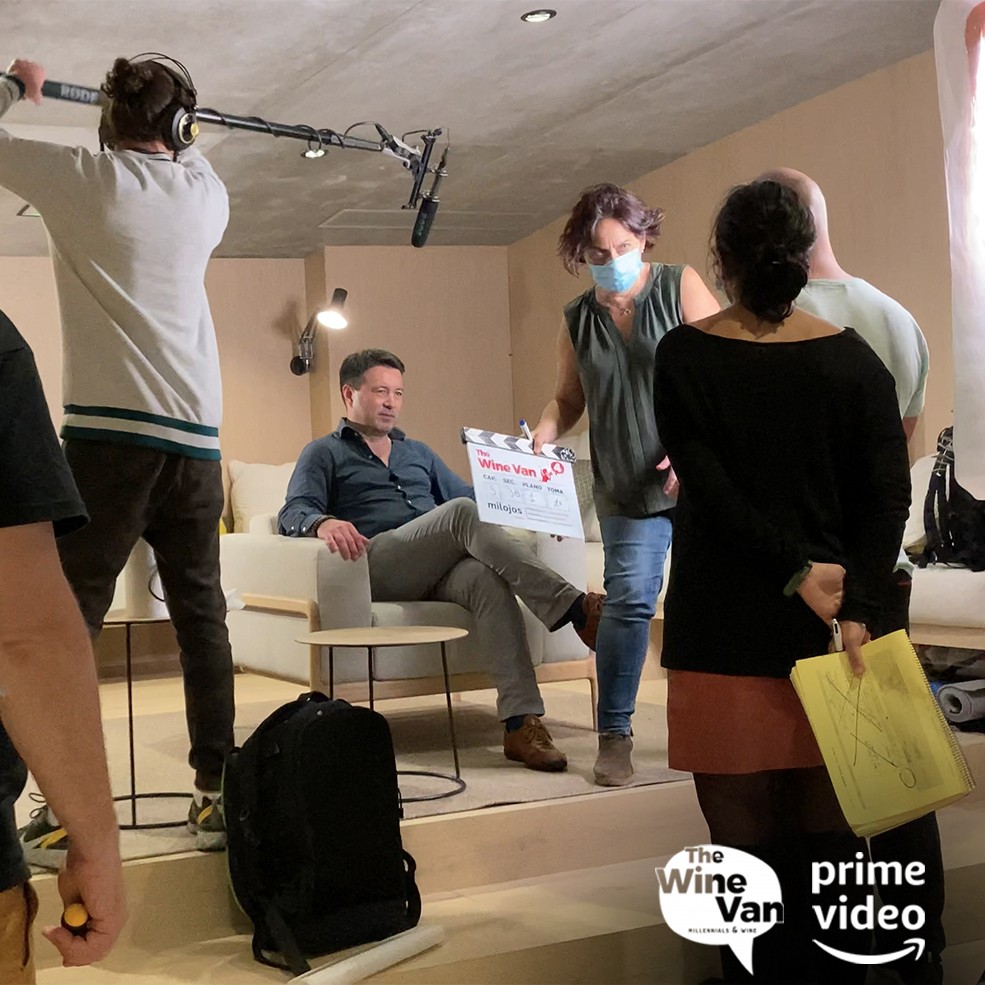 The Wine Van is another story
This series, which is now on its fourth season, brings wine to millennials; with humor, outspoken and in its own way
Back
Hammeken Cellars will star on an episode of the millennial wine series The Wine Van which will be broadcasted on Amazon Prime Video and it will be featured in the US, UK, Germany and Spain. This fourth season will premiere during the next month of June.
The Wine Van is an original and unique series in which Ian, a millennial who has no idea about almost anything, wants to discover the world of wine. Ian goes with his caravan and his friend Rai visiting wineries and learning about the world of wine. And how does he do it? Well, asking what no one dares to ask and learning from his experiences.
During the recording of this episode in our facilities, we enjoyed a fun and enriching experience, we discovered what a shoot is like and we had the opportunity to expose what our vision is and what kind of winery we are.
We want to thank the entire Milojos production team, for their professionalism, for the quality of their work and for having a great time with them.
Stay tuned, because this series promises!