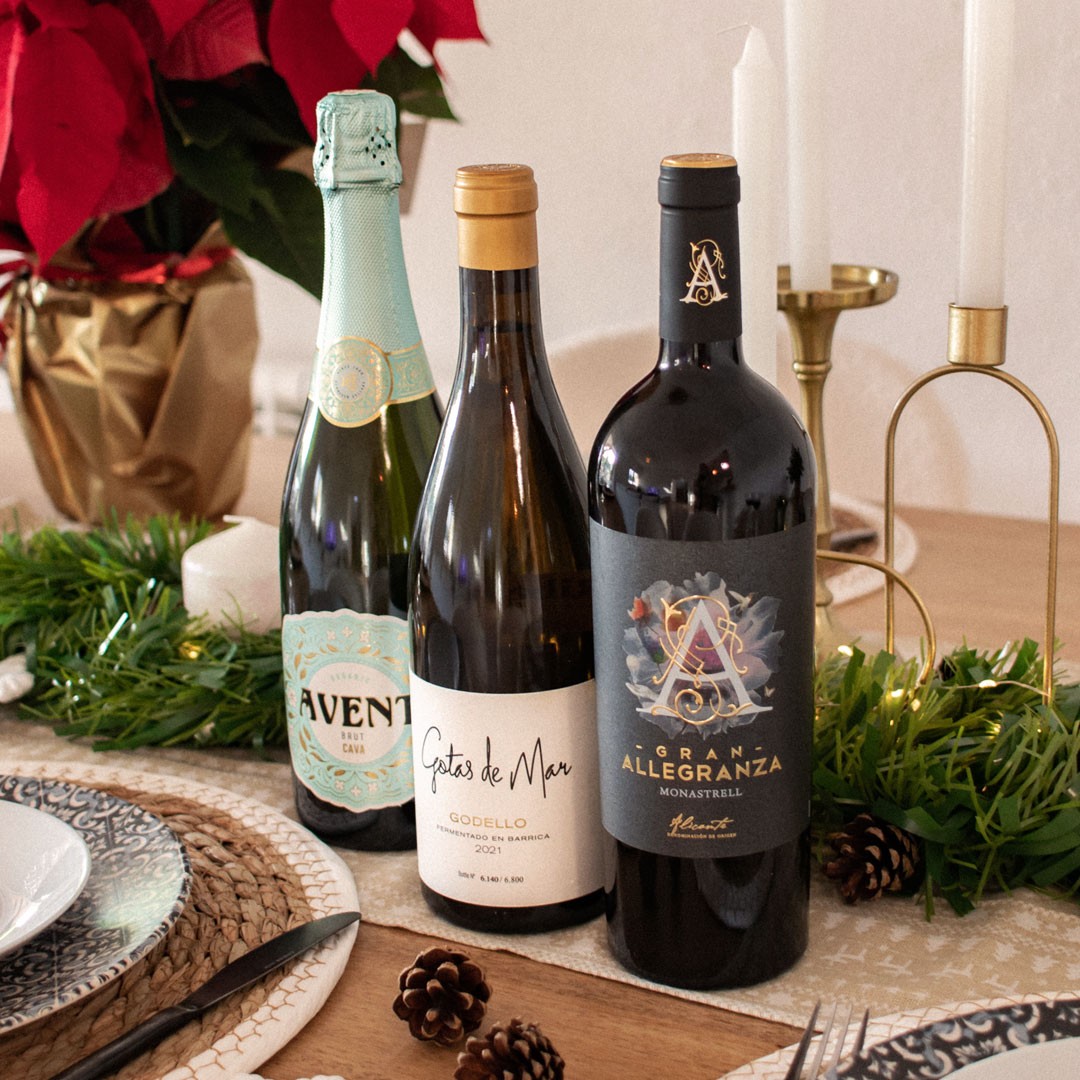 Three options to celebrate these holidays
We bring you three products from our portfolio for your Christmas meals.
Back
We are on some special dates, where meetings with our family and loved ones will not be missing. For this reason, we help you choose two wines and one of our cavas that will make you succeed this Christmas.
Gotas de Mar Godello
This first option is a complex and balanced wine, with aromas of stone fruit, papaya and hints of honey. In addition, it has a mineral touch thanks to the Atlantic climate typical of the Atlantic coast. It has a special character due to the final touch of eight months in French oak barrels.
Gotas de Mar Godello has won several awards that position it as one of the best options for toasting.
Gran Allegranza Monastrell
Our own celebration of life is Gran Allegranza. It represents the joy of the everyday, of the day to day, the beauty in the little things.
This red wine with Designation of Origin Alicante, 100% monastrell, of an intense ruby color with violet rims, is intense and juicy on the palate, it also has a long finish and is soft on the palate.
Pairing with meat, such as chops, sirloin, rabbit or lamb is the best option for this type of wine. It also goes very well with cheeses. It is not recommended with fish.
Avent
Finally, to toast with dessert we propose Avent Cava Brut. This sparkling white is fresh and balanced with notes of flowers and an elegant finish on the palate. With a careful traditional design invites you to celebrate. Because life is amazing!
This is the combination that we have thought at Hammeken Cellars. We hope it will help you in your meetings and surprise your guests.
Merry Christmas and Happy New Year!