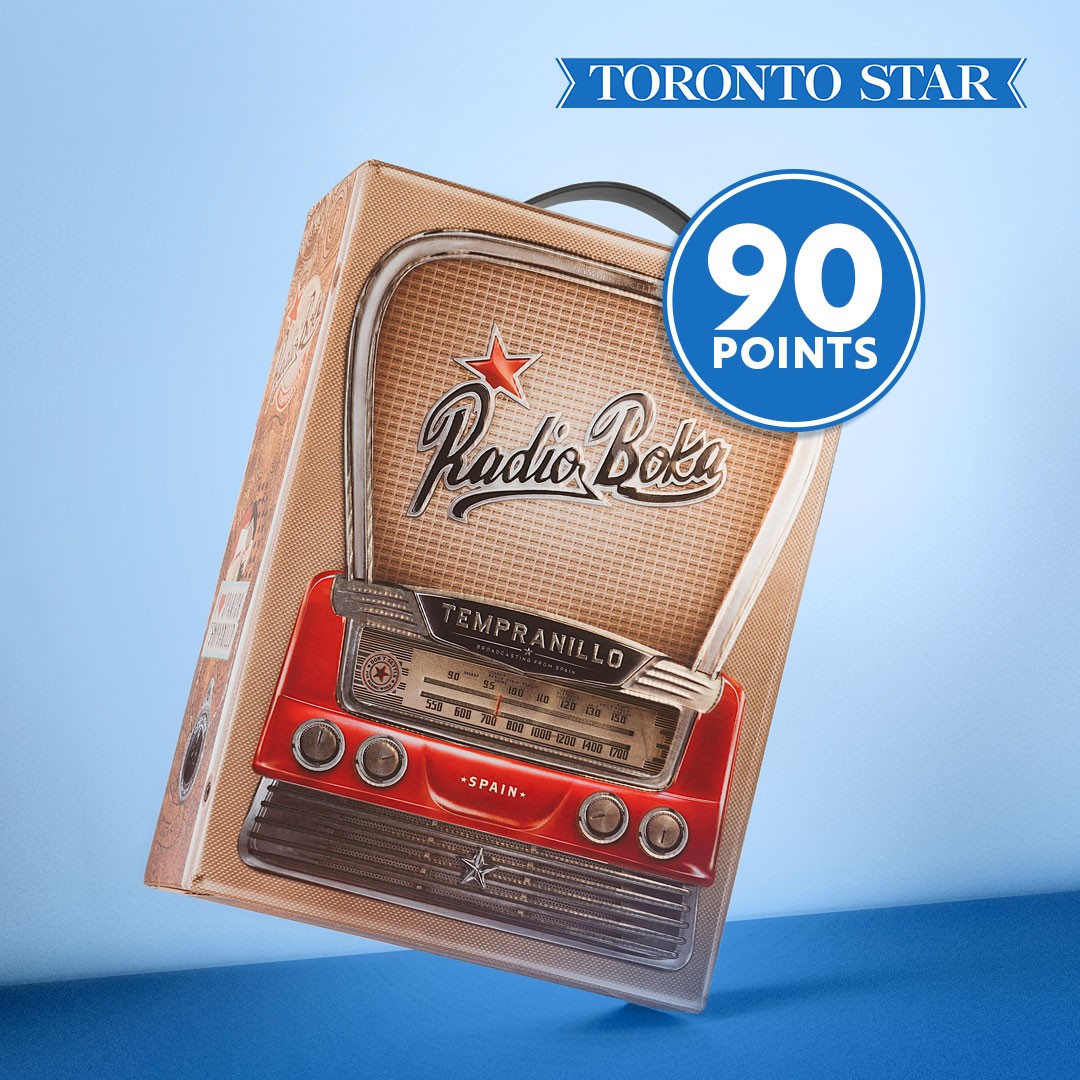 Toronto Star awards 90 points to Radio Boka.
The Bag in Box format of our wine achieves international recognition from columnist Carolyn Evans.
Back
We are very proud of one of the latest recognitions that we have been awarded at an international level. Columnist Carolyn Evans Hammond highlights our Radio Boka Tempranillo Bag in Box wine in one of her latest articles, with a total of 90 points.

"More importantly, the wine tastes better than most at this price. Each glass swirls with aromas and flavors of wild blueberries and cherries with a hint of toast and spiced plum for a bit of interest." These are the reasons why they give a grade of 90 points, as Carolyn points out in the Toronto Star magazine.
Our Tempranillo is partially aged in 100% French Oak. Medium dry on the palate, medium bodied with a pleasant balance between acidity and soft tannins. In addition, in the publication they consider the Bag in Box format for various reasons. Especially of the wine's conservation time, because once the container is opened it can be kept with the same properties for up to 6 weeks.
This international recognition motivates us, once again, to continue working along the same lines. At Hammeken Cellars we have a clear objective: offer the best wine portfolio to our customers. For this reason, oenology team works carefully to provide excellence in each glass.