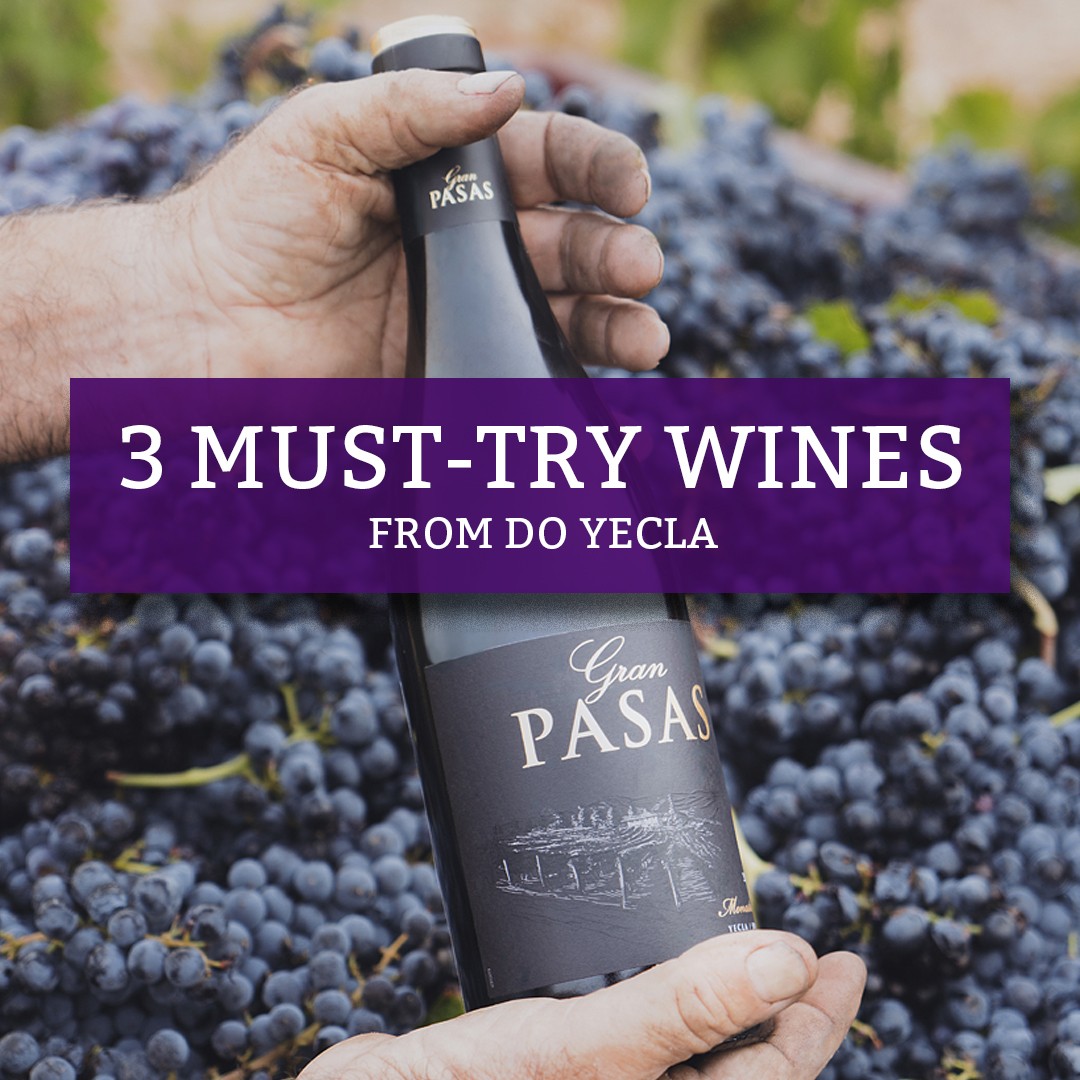 3 must-try wines from DO Yecla
Know the quality of the wines from this region.
Back
Spain is a country with a great diversity in winemaking, reflected in the numerous Protected Designations of Origin it boasts. However, only a few have managed to gain recognition among consumers. Typically, the finest wines are crafted in these regions, but lesser-known or quieter territories often produce wines of outstanding quality.
At Hammeken Cellars, we believe in the immense potential of these lesser-known regions. In our case, we work with more than 18 Appellation of origin, one of them being the Yecla Appellation.
Wine has been a part of this area for over 2,000 years. It offers a wide variety of wine styles, primarily reds, often based on the Monastrell grape variety or blended with others.
In our case, we'd like to introduce you to three outstanding choices:
Firstly, GRAN PASAS, a 100% Monastrell wine. Aged for 6 months in French oak barrels, it truly earns its name as "Gran Pasas" (Great Raisins). It's harvested in October when the grapes express their maximum concentration of flavor and aroma.
Another option is Pasas Monastrell, which will surprise you with its smooth and intense flavor. We carefully select the grapes, harvesting them when they begin to turn into raisins while still on the vine. The result is a delicate wine with the perfect touch of smoothness.
And last but not least, El Gringo DARK RICH MONASTRELL. This is a bold, expressive, and palate-pleasing choice, representing a daring character. On the palate, it's rich and savory, with a good concentration of flavors, including ripe fruit and dark chocolate.
The wines from this region are vinous gems waiting to be discovered. Yecla's wines are gaining recognition among wine enthusiasts worldwide, and it's easy to see why. Cheers!