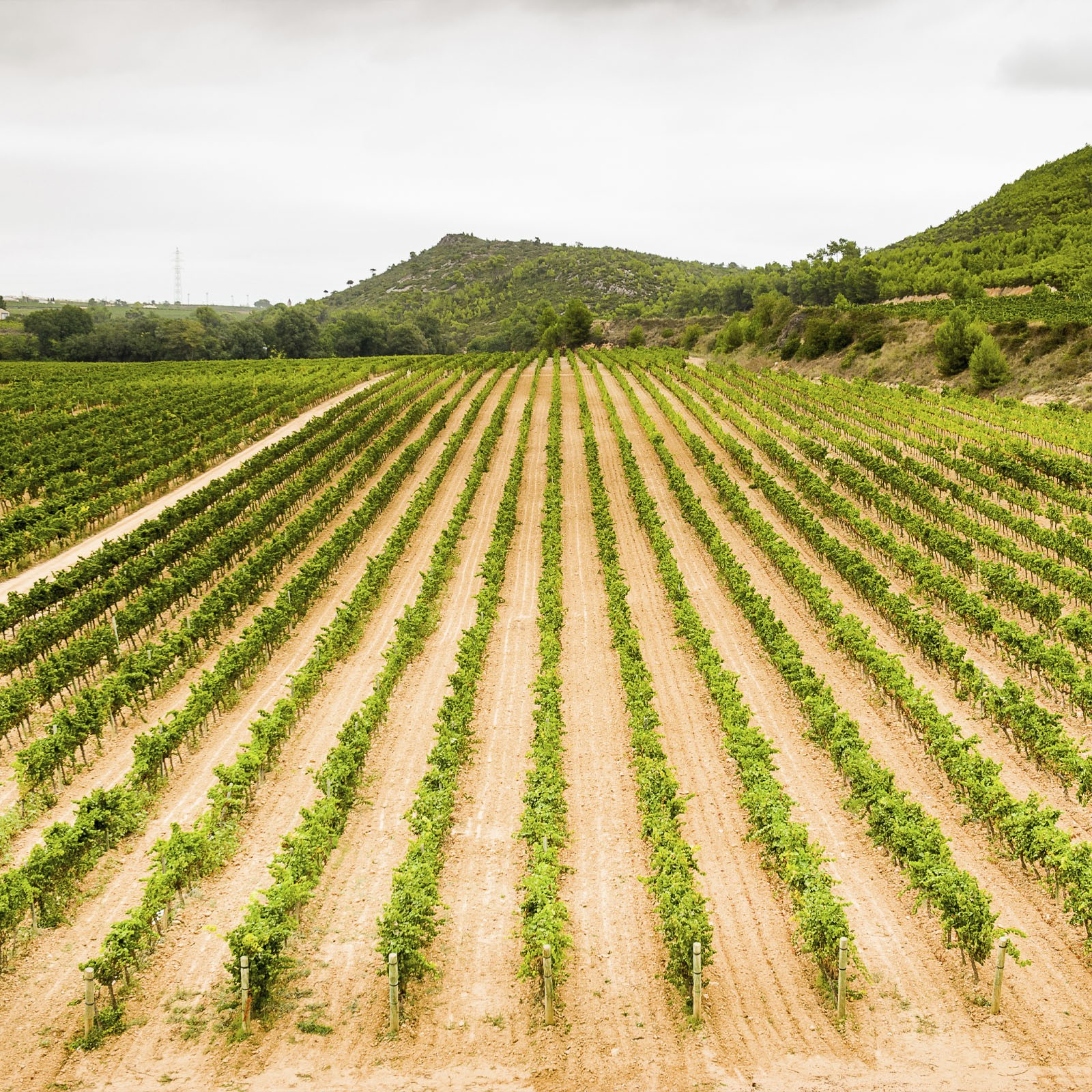 DO Cava
First bottles of sparkling wine were produced in Sant Sadurní d'Anoia, Penedés, in 1872. The early growth was coincided with the arrival of phylloxera in the 1880s, which led to rapid expansion due to re-plantation with Macabeo, Parellada and Xarel·lo – the local trio used for Cava today. The name "Cava" was adapted in 1970 when Spain agreed to abandon the usage of the potentially misleading term "Champaña", and the word originates from Catalonia where it means "Cellar". After Spain joined the EU in 1986, it was insisted that Cava should be made from grapes grown from prescribed regions. As a result Cava can come from a list of municipalities all over Spain. However, 95% of the volume of Cava is produced in Catalonia, chiefly around the village of Sant Sadurní d'Anoia in Penedés. Viñas are predominantly planted trellis system and pruned in either Cordot de Royat or Guyot. Cava is almost made exclusively from the trio of Macabeo, Parellada and Xarel·lo, but some red Cabernet Sauvignon, Garnacha or Monastrell may also be used to make rose. Cava has to be made by the traditional method, just like Champagne. It has to be bottled aged on its lees for a minimum of 9 months.
Landscape and terroir
Requena is located in the highlands of Valencia that gives entrance to the Plateau. It has an area of ​​816 km², it is the largest municipality in the region, which also makes it one of the largest in Spain. It is a region with a very long tradition in winemaking. There are vestiges that date back more than 2.000 years to the time of the Iberians. The main crops are vineyards, with Almond and Olive crops also occurring to a lesser extent. It sits on a plateau between 550 and 750 meters above sea level, surrounded by peaks that exceed 1,000 meters to the north and east.
Climate
This region is characterized by a short Summer and a relatively long Winter. The average annual temperature is 13ºC with hot and dry Summers and high temperature fluctuations between day and night. Winters are cold, sometimes reaching -15ºC and a fairly typical rainfall of a continental climate between 350-400 liters per square meter.
These climatic conditions mean that from a viticulture point of view, vineyards can be managed organically, in a relatively easy way compared to other areas where climatic conditions, especially humidity, present important challenges for production. organic grape. The biggest challenges when it comes to growing vines are the frequent spring frosts and hail in the summer.
Sparkling wine

White wine

Organic Wine