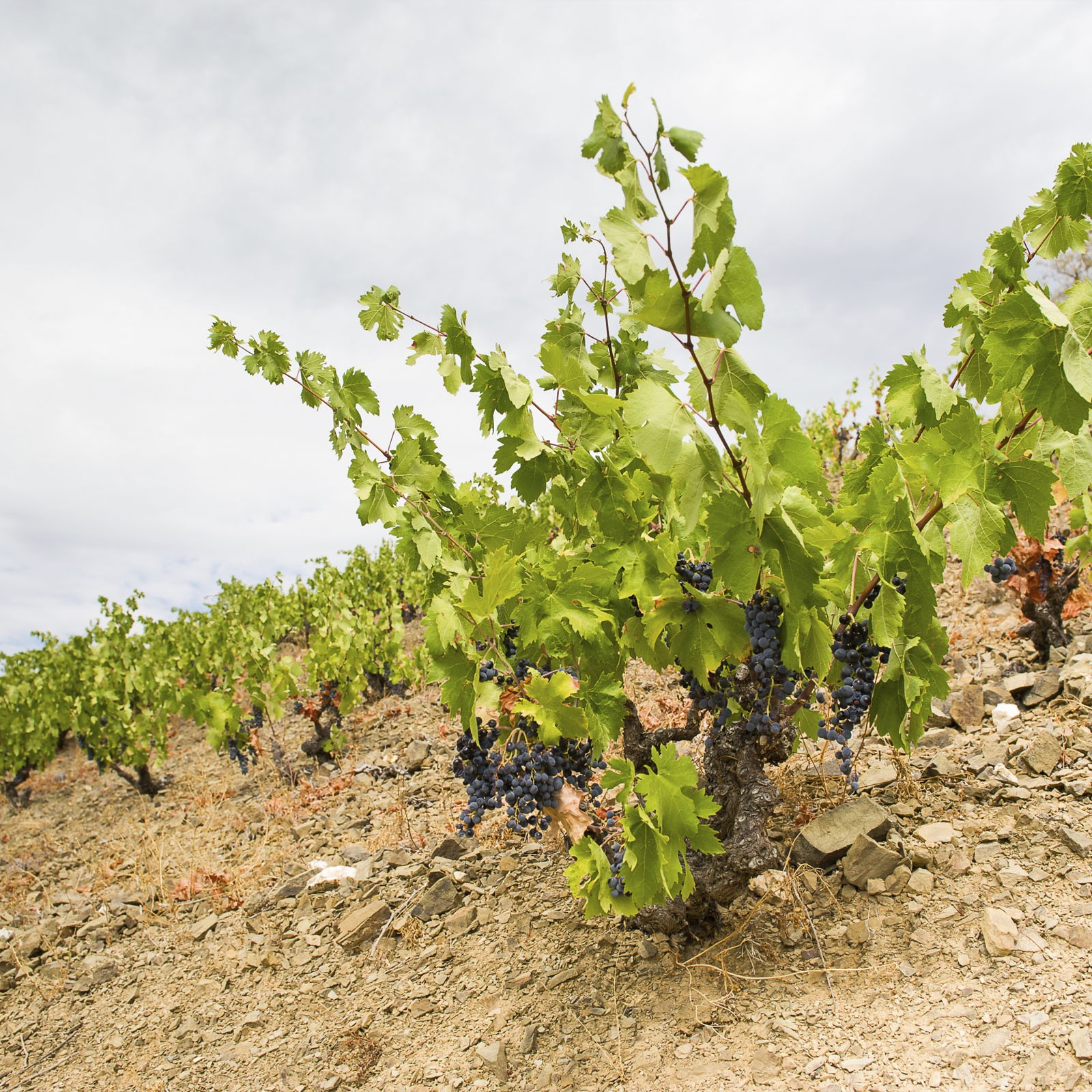 DOQ Priorat
Viticulture dates back to the last 12th century when monk from the Carthisian Monaserry introduced viticulture in the area. The monks tended the Viñas for centuries until 1835 when they were expropriated by the state, and distributed to smallholders. In the late 19th Century Phylloxera devastated the area causing economic ruin resulting in large scale emigration. It was not until the 1950s, when the DO was created, that the region was re-planted. Priorat caught high international reputation in the 1990s largely thanks to the Pioneer René Barbier. Priorat DO was approved to Priorat DOCa, the highest qualification for Spanish wine, in 2009. Today more than 90 wineries a creating wine from this tiny region just an hours and half drive south of Barcelona. Today there planted around 1,800ha of Viñas, of which 96% are red. The dominant variety is by far Cariñena, followed by Garnacha Tinta (Grenache Noir), Cabernet Sauvignon, Merlot and Syrah. Rendimientos are Spain's lowest with merely 17hl/ha, producing less than 3 million litres of wine per year. The ridiculously low Rendimientos result in exceptional concentrated wines.
Landscape and terroir
The vineyarfords are planted on the steep slopes or on small terraces, where the possibilities mechanization are minimal. Viñas are planted on Altituds between 100 m and 700 m above sea level. The area is characterised by its unique terroir of black slate with small shiny particles of mica known as llicorella. Vines are forced to grow extremely deep root in these exceptional poor soils in search for water an nutrients. The low Rendimientos and labour intense viticulture results in Spain most expensive grapes.
Climate
The Clima is continental due to protection from the surrounding maintain ranges. Short mild springs followed by long and hot summer where temperatures frequently rise above 35˚C. Temperatures drop drastically at night time, which results in prolonged ripening period, fixation of aromas and colour as well as retaining high natural acidity. During the winter temperatures frequently drop below the freezing point. Annual rainfall is often below 400mm, falling mainly in winter, which results in tiny berries Rendimientoing highly concentrated wines.