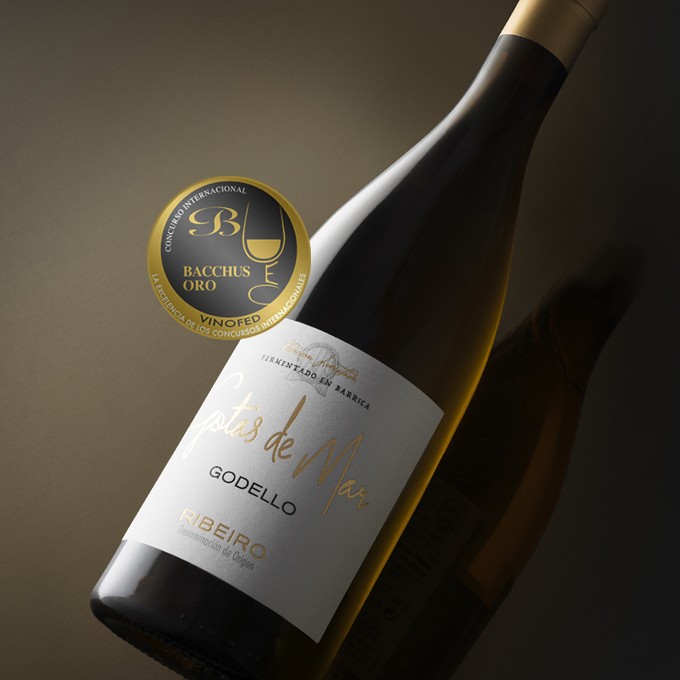 Gotas de Mar Fermentado en Barrica 2018 wins Gold Bacchus prize
The prestigious Unión Española de Catadores (Spanish wine tasters union) has performed earlier this month the 2020 Bacchus Awards edition, and once again has recognized Hammeken Cellars with a gold medal to our outstanding Gotas de Mar Godello Fermentado en Barrica 2018.
Back
Gotas de Mar Godello Fermentado en Barricas was developed under the direction of the great winemaker Pablo Estévez, which was recognized with the Gold Baco Award as Best Winemaker of Young Wines in 2019. Within the Ribeiro appellation, what makes this wine so special is six months barrel fermentation on lees, which enrich the natural freshness and minerality of the godello varietal with great volume and surprising unctuousness.
Congratulations Pablo for this well-deserved prize.