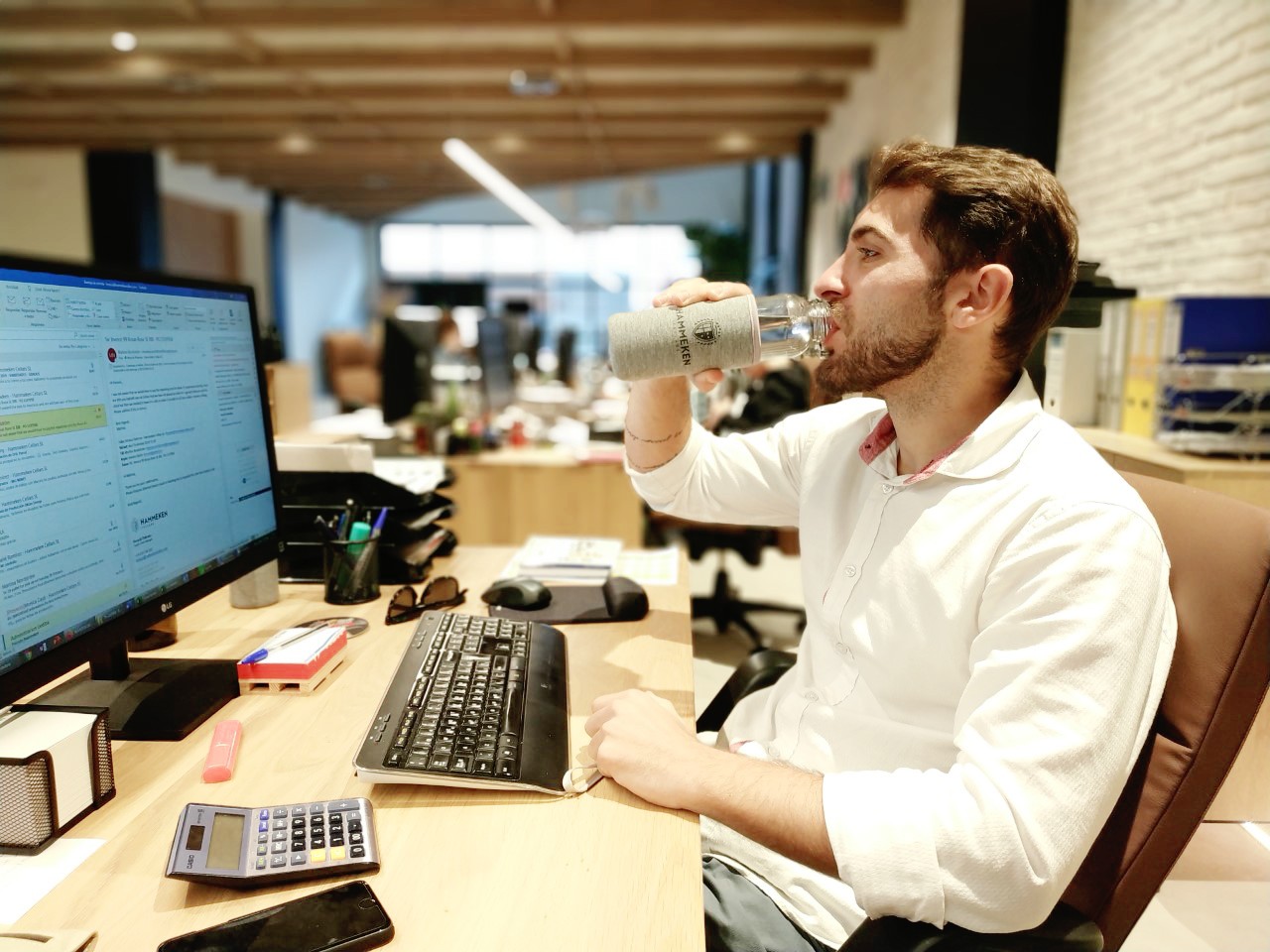 Hammeken Cellars supports the environmental agenda
Environmental awareness is a topical and important issue. From Hammeken Cellars we carry out small actions to help improve the relationship we have with our planet. We also want to share some initiatives of other companies or institutions that have caught our attention.
Back
Global warming, carbon footprint, recycling and lately, the massive use of single usage plastics are topics on top of everyone's agenda. Environmental awareness is priority for most international institutions, governments, and also in the streets, schools, colleges and our homes. And rightfully so. Our planet is a gift that we must respect, take care of and nurture. Not only for our own survival, but because with our actions we impact the lives of other that suffer the consequences, their ecosystem and means of living deteriorate at high speed, to the point that some of them are in the verge of extinction, in the most extreme cases.
From different parts of the world we see new initiatives blooming, with the aim to minimize the collateral damage that what we call progress is causing in nature. Some of them, extremely imaginative and interesting, have drawn our attention. The company Saltwater Brewery has created eco friendly six pack rings, which are made by by product waste and compostable materials, which eventually dissolve in the water in case they en in the sea. So they will feed the fish and wont end up strangling sea turtles.
Biofutura has created biodegradable plastics made from corn and sugar cane, as an alternative to the trays that we often see in supermarkets and take away parlors and food trucks
Coca-Cola and Diesel have launched a couple of weeks ago a new bottle, made recycled plastic that has been collected from the sea, and cotton.
And from different parts of the globe we learn about initiatives of different supermarket chains ditching the plastic wrapping in their fresh products for good.
Albert Heijn in The Netherlands and Carrefour in Europe are just a couple of examples.
Yet it's most important to lead a deeper change in education and in our habits. Every gesture counts. Every time you choose to separate carton from plastic and organic waste at home. Every time you choose not to throw that chewing gum or that cigarette butt on the floor. Every time you recycle.
Hammeken Cellars has been always a committed company towards environment. We always take good care of our processes to optimize them, saving energy and water. Needless to say, we are avid recyclers.
Our latest contribution has been to replace single use water bottles for customized glass bottles, that we can refill. In this way we keep ourselves hydrated (also very important!) at the same time that we reduce significantly the amount of litter. With this measure, we stop consuming - thus, throwing away and recycle - an estimated amount of 14.000 plastic bottles per year.
Hammeken Cellars also collaborates with Goodwings, a Danish booking platform which donates part of the proceeds they earn with our business to a non profit organization of our choice. In our case, we're donating to Plastic Change - Plastic Change dedicates their time to educate on the negative impact the plastic is having in the ocean, as well as to collect plastic from the sea in different parts of the world.
These are only two little things we're doing to make this world a better place, today, and tomorrow.
But they won't be the last.