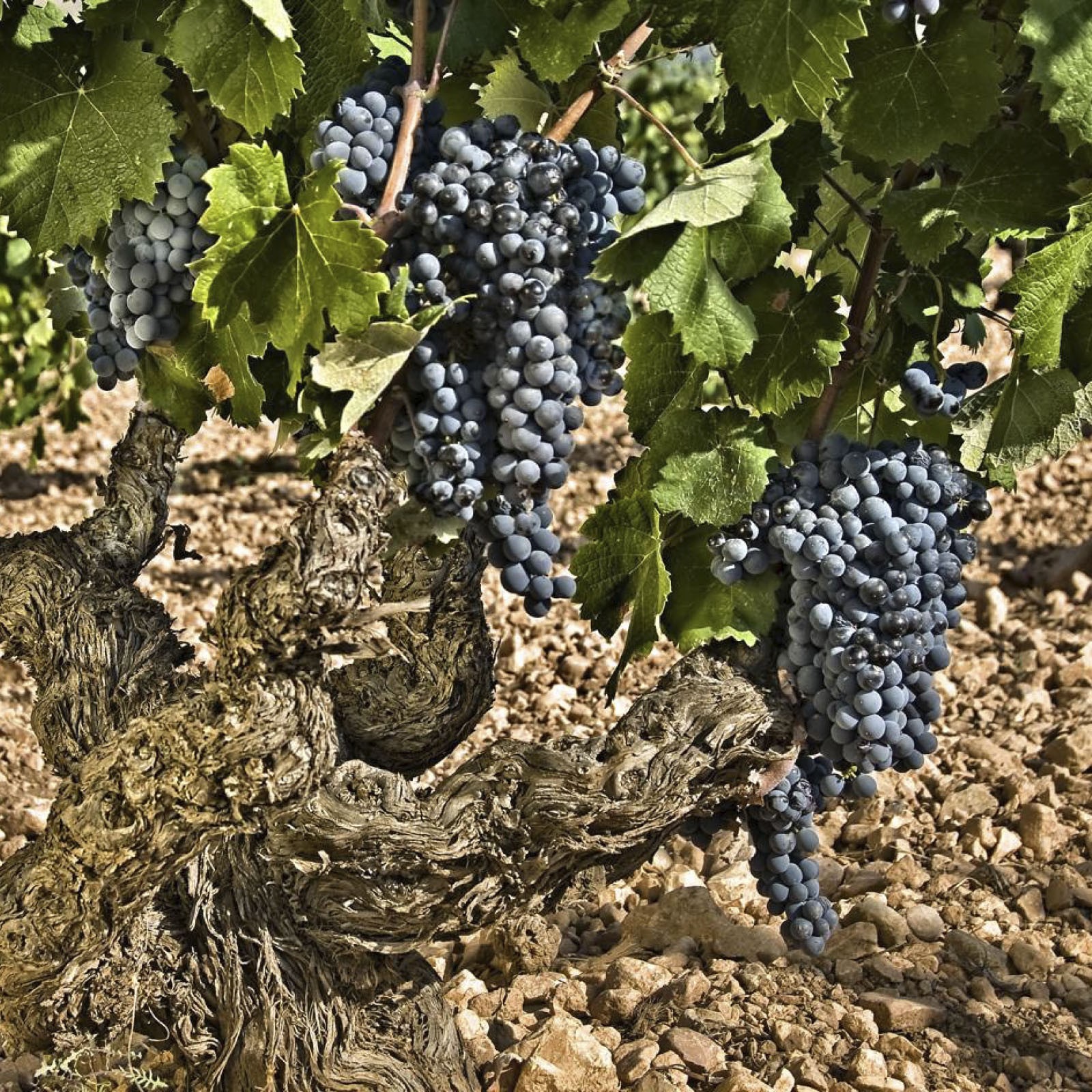 DO Jumilla
Vines were planted during the Roman era. It was not until the outbreak of phylloxera during the end of the 19th Century that the region expanded. The exceptionally dry Clima and the poor soils of Jumilla held back phylloxera from reaching the area. The death of vines throughout Europe resulted in a huge demand for Jumilla wines, leading to rapid expansion of the region during this period. Phylloxera unexpectedly struck the region in 1989, destroying 60% of the regions production. Re-plantation of these Viñas has been slow. Jumilla is predominantly planted with Monastrell (Mouvedre), along with plantings of Tempranillo, Garnacha Tintorera and the white Macabeo. Most Viñas are dry farmed planted in en Vaso (low bush trained) with just 1500 vines/ha with huge spacing in order to have enough natural precipitation to for vines to survive. This results in one of the world lowest average Rendimientos, which is just under 15hl/ha.
Landscape and terroir
The region is 30 km north of the city Murcia, in the south-eastern corner of Spain. Viñas are almost equally split between the autonomous community of Murcia and Castilla La Mancha. Vines are planted on wide valley floors at 400-800m above sea level. Soils are extremely poor and brown clayey sand with high content of lime in the sub-soils which help to retain the much needed water during the dry ripening season.
Climate
Continental with long hot summers with temperatures often over 40ºC and cold winters frequently below the freezing point. The region is arid, almost desert like, with under 300mm of annual rain falling almost exclusively in Spring and Autumn, often in violent storms. Thanks to the dry Clima, far the most grapes are in fact grown almost without any sprayings, and are therefore in practical grown organically.