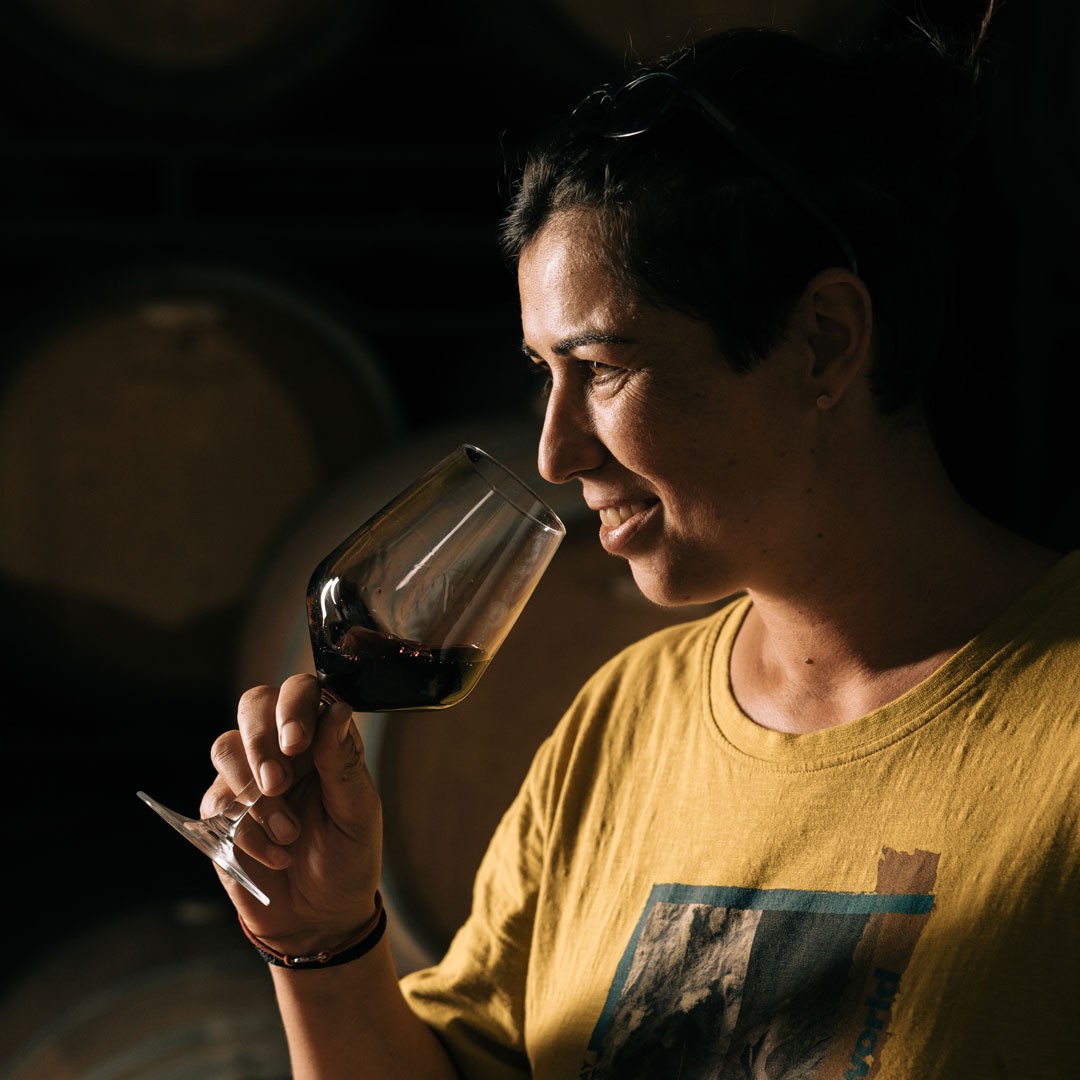 Meet Loles Muñoz one of our winemakers
Discover one of the key pieces of our oenology team.
Back
Loles Muñoz is part of the enology team at Hammeken Cellars. She oversees supervising and controlling the quality of the winemaking process and its bottling in the Castilla La Mancha area, with Patricia Lozano, another of our winemakers. Both make our wines.
What do you like most about your job? Loles is passionate about nature and with to this work she manages to be in contact with it daily. Also, enjoy the evolution of the vines and the grapes until they become wine. It is about savoring the work of a whole year with its aromas.
She studied oenology in Requena, has a master's degree in viticulture, oenology and marketing. Thanks to her adventurous spirit throughout her professional career, has achieved great successes such as winning a tender in Sweden with Bobal 2016, and on two other occasions in Norway, in 2011 and 2013.
She started in this world as a child, we exactly moved to her childhood. His family has lived by and for the vineyards, she grew up among tractors and the grape harvests marked the beginning of each school year. Since then, she has had a great commitment to rural development.
Loles is a happy person, who transmits that joy to the wines she makes. As she says "to live is to share and joy is a rare commodity". For this reason, she loves sharing her work with the team of winemakers from Hammeken and the wineries with which the company works.
Her favorite wine is I'm Your Organic, she likes the whole range: red, white and rosé. Her moment is at the end of the working day, when she gets home to relax with a glass of our I'm Your Organic red wine, with the satisfaction of a job well done.
We hope that with all this information you have learned a little more about one of the people behind our wines. #HammekenCellarsTeam