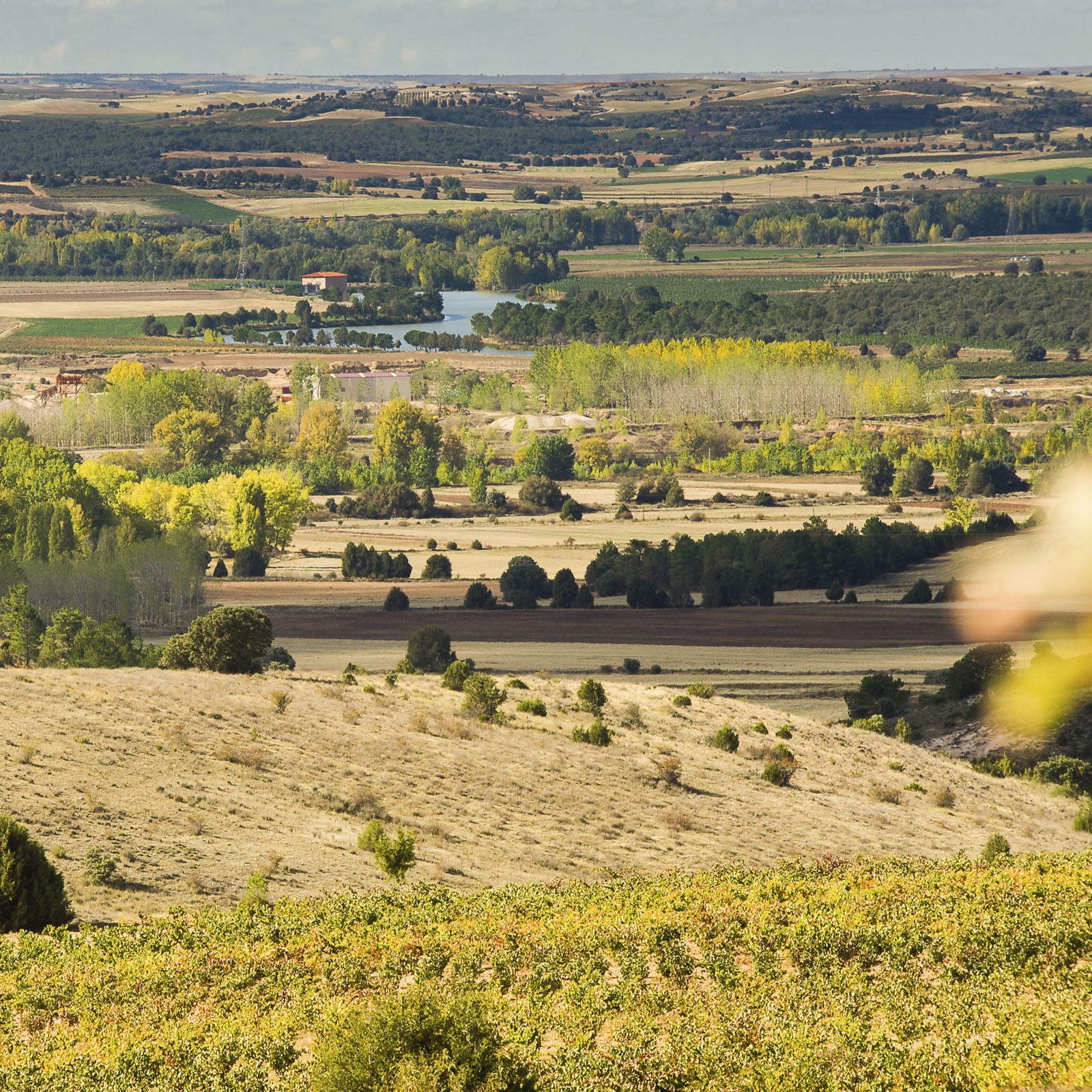 DO Ribera del Duero
Winemaking in Ribera del Duero dates back more than 2,000 years. It wasn't until the 10th century that wine production got consolidated with the establishment of major establishment as Peñafiel, Aranda de Duero and Roa de Duero. Already in the 13th century wine became an essential part of cultural and economic development and export to other area of Castile began. Ribera del Duero was barely know in the late 1970s outside the region, and it only had 24 bodegas when the DO was created in 1982. The region soon received international recognition the high quality wines. With more than 200 bodegas today Ribera del Duero now rivals Rioja as Spain's foremost red wine region. The DO Ribera del Duero was named the wine region of year 2012 by the prestigious Wine Enthusiast Magazine. Viñas are almost exclusively planted with the local variant of Tempranillo, here locally called Tinto Fino or Tinta del País. There are minor plantings of a few Bordeaux varieties and Garnacha along with the white Albillo.
Landscape and terroire
Ribera del Duero is located in the centre of the Autonomous Community of Castile and León in the northern part of the Spanish plateau. The region spans some 115 km up the adolescent Duero river, starting 30 km east of Valladolid. It is 35 km at it's widest point, and Viñas are primarily planted along the Duero river and it's tributaries at 700-950 m. above sea level on rolling hills. Soils are extremely varied, even within the same plot. Soils are primarily silty or clayey sand with limestone and marl outcrops.
Climate
The climate is extremely continental and rather harsh. Short, cold springs with risk of late spring frost. Dry hot summers followed by long cold winters where temperatures can drop below -18°C. Annual precipitation varies between 400 and 500 mm which mainly falls around winter. Skies are often clear during the growing season, and after sunset the temperatures may drop 20 degrees. The cold nights is a key factor for high quality grapes since it prolongs the ripening period, concentrating colour, fruit and savoury aromas, as well as ripening tannins and retaining high natural acidity in the grapes.