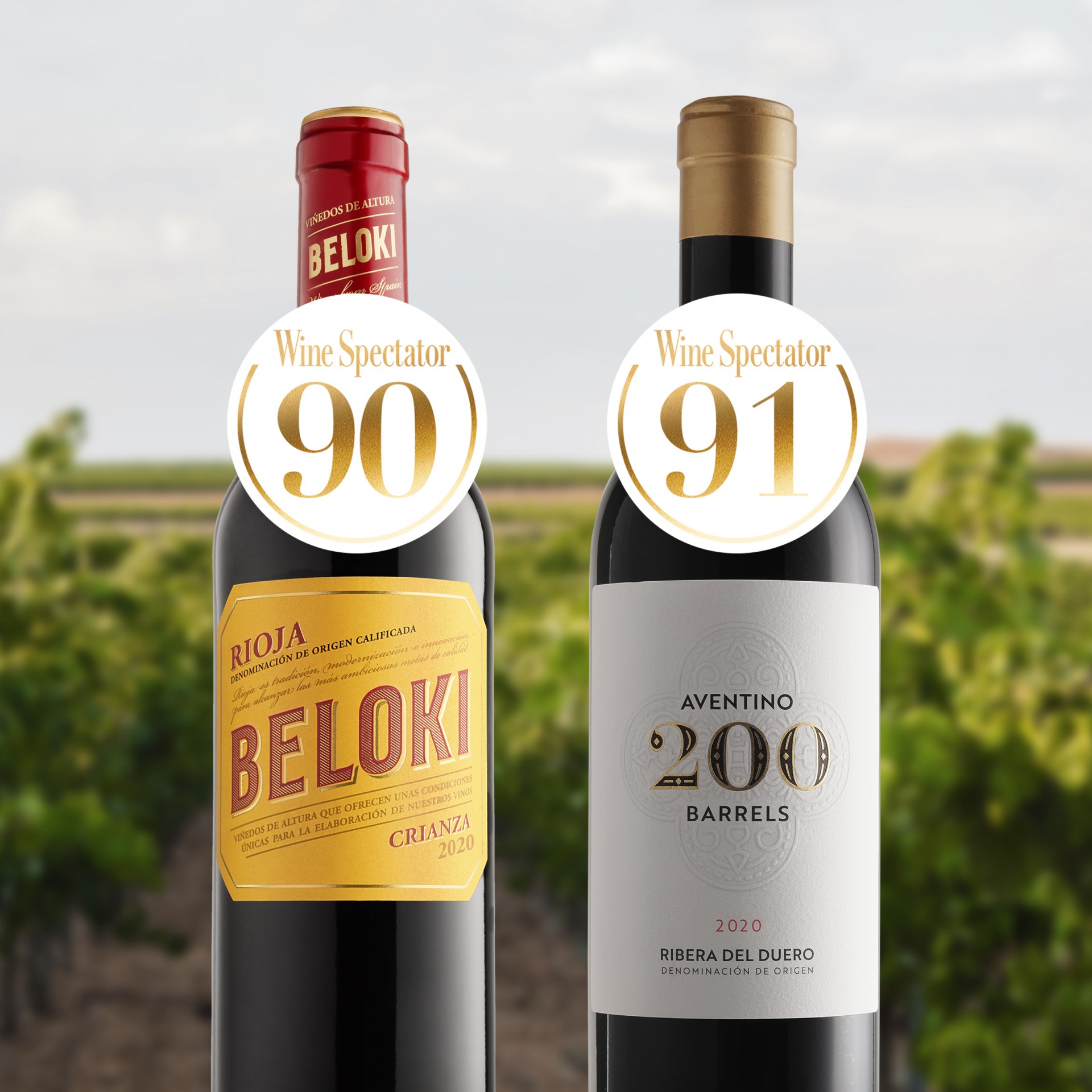 Success in Wine Spectator
Our wines achieve magnificent scores in the international magazine.
Back
We are excited to share that our wines have been recognized for their quality, receiving impressive scores of 90 and 91 points from Wine Spectator, one of the most respected publications in the world of wine.
This recognition is not only a testament to the effort and passion we put into every step of our winemaking process, but also a reflection of the talent and dedication of our team of winemakers. Each bottle we produce is the result of our tireless pursuit of perfection.
It is a pride to share that Aventino 200 BARRICAS and Beloki Crianza have been acknowledged for their quality, receiving scores of 91 and 90 points, respectively. The Wine Spectator magazine has a long history of highlighting the most exceptional wines from around the world. These recognitions motivate us to continue innovating, exploring new techniques to keep offering wines that delight even the most discerning palates.
Our commitment to quality and sustainability is unwavering. Every day, we strive to exceed our own expectations and elevate the quality of our wines even further. However, none of this would be possible without the support and trust of our customers and wine enthusiasts, who inspire us to keep moving forward and provide us with the opportunity to share our passion.