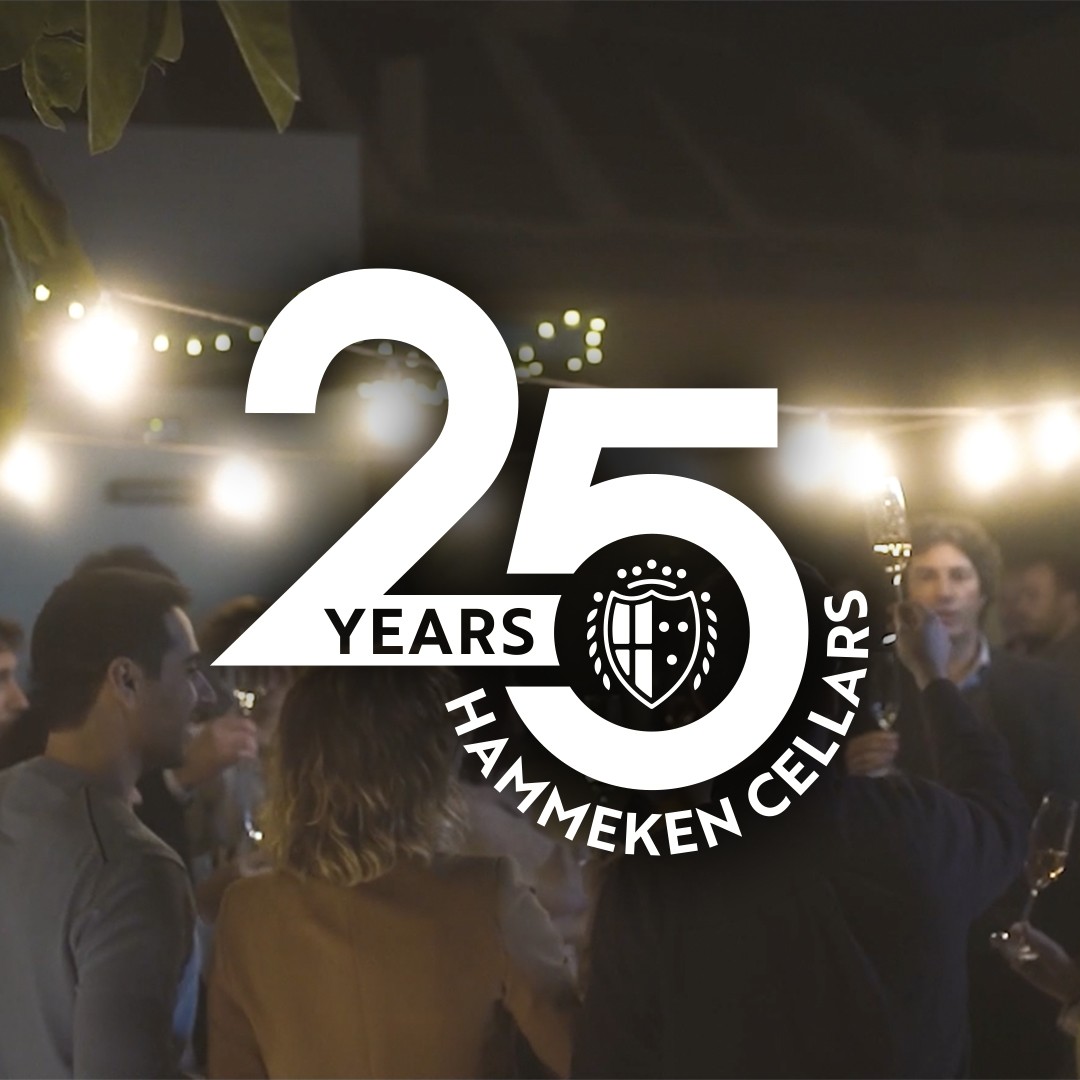 The 25th Anniversary of Hammeken Cellars
An anniversary we celebrated with the energy that comes with that "being 25 young maturity".
Back
2021 was a special year for us: new wines, new customers and challenges, more growth... and a quarter of a century completed!
An anniversary we celebrated with the energy that comes with that "being 25 young maturity".
The celebrations are over, yet our drive to keep doing and evolving is overflowing. And this energy is not an out-of-control force. On the contrary, it is perfectly channeled and directed thanks to the experience gained over time.
Indeed, there is passion. But there is also wisdom, knowledge and strategy.
A set of much needed skills when our mind is already set on turning 50!
A Look Back: The Dream Of The Dane Who Wanted To Share Spanish Wines With The World
In the late 1990s, Nicholas Hammeken was already working in the wine industry.
More specifically, in England—a world reference in terms of wine trends at the time. Not for its production, of course. But as Nicholas recalls, England stood out for its excellent commercial level. He was attending the best sales school possible.
As fate would have it, his wife found a job in Spain, and at that point, Nicholas' career took a new direction: Hammeken Cellars began its journey.
What motivated a Dane who didn't speak Spanish, nor did he know much about national production, to undertake such a project?
No doubt the Viking DNA had something to do with it. After all, what Dane doesn't love getting involved in international business?
But the decisive factor was undoubtedly the great export potential Nicholas saw in Spanish wines. Maybe they were a bit too rustic for foreign tastes, maybe they had a bit too much wood... but their quality was out of the question.
The first years dealing with Spanish producers —especially from Murcia and the Valencian Community—helped Nicholas to consolidate the winery's mission and objectives. He would distribute only native varietals and stop providing the international markets with yet more Cabernets, Merlots or Sauvignon Blancs.
Because what was so original about that?
France, Chile, Australia, Italy, California... These wine regions were already producing excellent wines with all these grapes.
But what about Garnacha? What about Bobal and Verdejo?
That was the challenge. And also the differentiation.
As crucial as the varietal change was the leading role Nicholas assigned to the end consumer. Because the point was never —nor is—to make what he believes are the best wines possible. The point is to make the wines the market demands.
Wines someone without much oenological knowledge will enjoy at a family meal or at a picnic with friends. Fresh, balanced wines with an attractive design. The ultimate aspiration is to meet —or, why not, exceed—consumers expectations.
Perhaps that's why Nicholas, when possible, keeps attending supermarket tastings. Seeing customers' reactions, witnessing how their bodies respond to the first sips, still makes him somewhat restless. Because, as he says, "the consumer is the king of his money". And that has to be honored.
The "Hammeken Imprint" And The Present Time
Time has passed, the winery has grown, and Nicholas no longer holds the CEO position.
But his values and management stay. His way of understanding the business as a customer-focused service remains one of the pillars of the company's culture.
Nicholas has managed to convey that respect, active listening and trusting the team are key to the company's success.
Success: a concept he views as the ability to do things with a little more flexibility each time; as the way to adapt more quickly to changes. Success, for Hammeken Cellars, is not a purpose. It's an attitude.
This reflects in the sweet moment the Company is experiencing as of late. Immersed in a growth phase, with 35 employees from different backgrounds and marketing in more than 30 countries, the Winery operates like a perfectly conducted orchestra.
Sailé Ramirez has taken over as CEO, and communicating with Nicholas is part of their daily routine. The exchange of ideas, that collective"ping-pong", is the chosen path to delegate effectively. Nicholas wouldn't want the Company's growth to stagnate because of an excessive dependence on him.
The Coming Years Of Hammeken Cellars
Evolution, consumer, analysis, innovation, team, and communication are some keywords for the immediate future.
Hammeken Cellars wants to know everything about its consumers: what they look for when they choose a wine, how much they value design, what their tastes are, what they dislike about the wine industry... Because processing this information gives the Company a better grasp of what's expected from them. And this is a huge help in making wines to the customer's satisfaction—which, in the end, is what it's all about.
To achieve this, lots of research and direct feedback. Encouraging communication and providing clear information. In short, facilitating dialogue among all parties involved: employees, collaborators, producers, distributors, clients, and consumers.
The challenge is for the Winery to continue operating as a complete entity, with all its departments perfectly coordinated and moving in the same direction.
Another essential issue for Hammeken Cellars is its commitment to the environment. With the aim of reducing the carbon footprint generated by the business, the winery will continue developing its partnerships with NGOs such as Trees For The Future and trying to reduce the use of difficult-to-recycle materials. Social Responsibility is important to Nicholas, personally and professionally.
There are many challenges ahead, but Hammeken Cellars looks at them with the confidence of knowing the Company is on the right track. When the quality of the product is high, the market values it and there is a committed team involved, it is difficult not to view the future with optimism.
Because, with hard work—and a bit of luck—who says turning 50 in even a better shape is not possible?
Finally, we would like to make toast for all those who make this dream a reality: clients, consumers and industry professionals, without whom none of this would be happening.
Thank you for joining us and cheers!