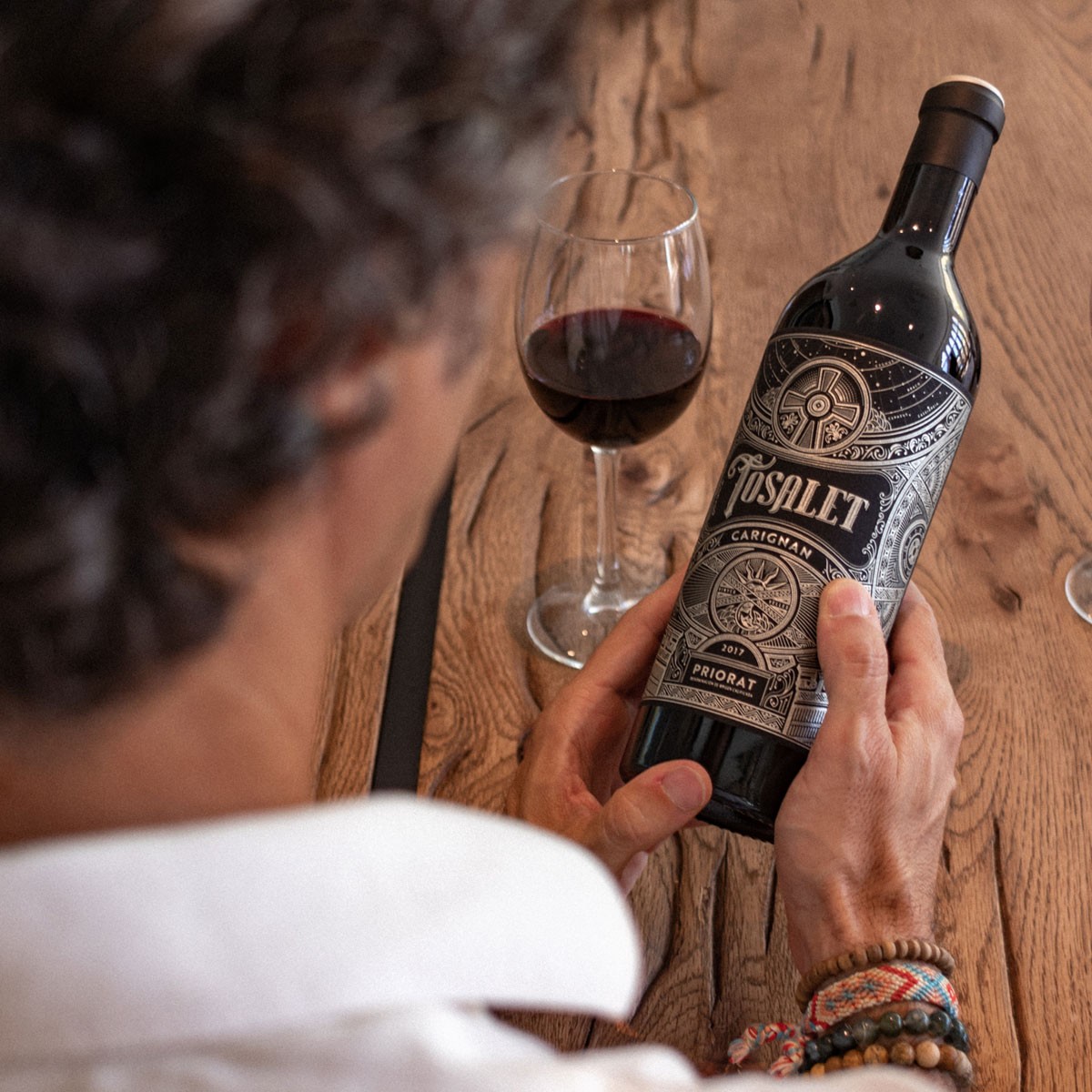 TOSALET, an inspiring journey
A unique red wine found within our sophisticated collection. Made in Priorat, the most unique area that Spain treasures.
Back
What hides Tosalet Carignan Vinyes Velles? For explain this wine, we must delve into its origin. Priorat is a world reference land for its wines and great beauty. The territory has the Priorat Qualified Designation of Origin and is characterized by its peculiar orography and the harsh climatic conditions it suffers.
It has become one of the most prestigious denominations, because due to the surprising place where the vineyards are located. In addition, it is here where there are places of great interest such as Siurana and the Cartuja de Escaladei.
So, we come to the origin of our wine: La Cartuja de Scala Dei. This convent was founded in the 12th century, the presence of its monks favored the cultivation of the vineyard and the quality of a product that today enjoys international prestige.
This 100% Carignan is aged for 18 months in first-use French oak barrels. It is an excellent choice for its pure and intense aromas of berries, red cherries and raspberries. On the palate it is dry and robust, with firm but ripe tannins, as well as a refreshing acidity.
It has won several prices that place it among one of the most awarded options in our catalog of Spanish wines. So, if you haven't tried it yet, discover our tribute to know-how, in short: enjoy the origin and traditions.