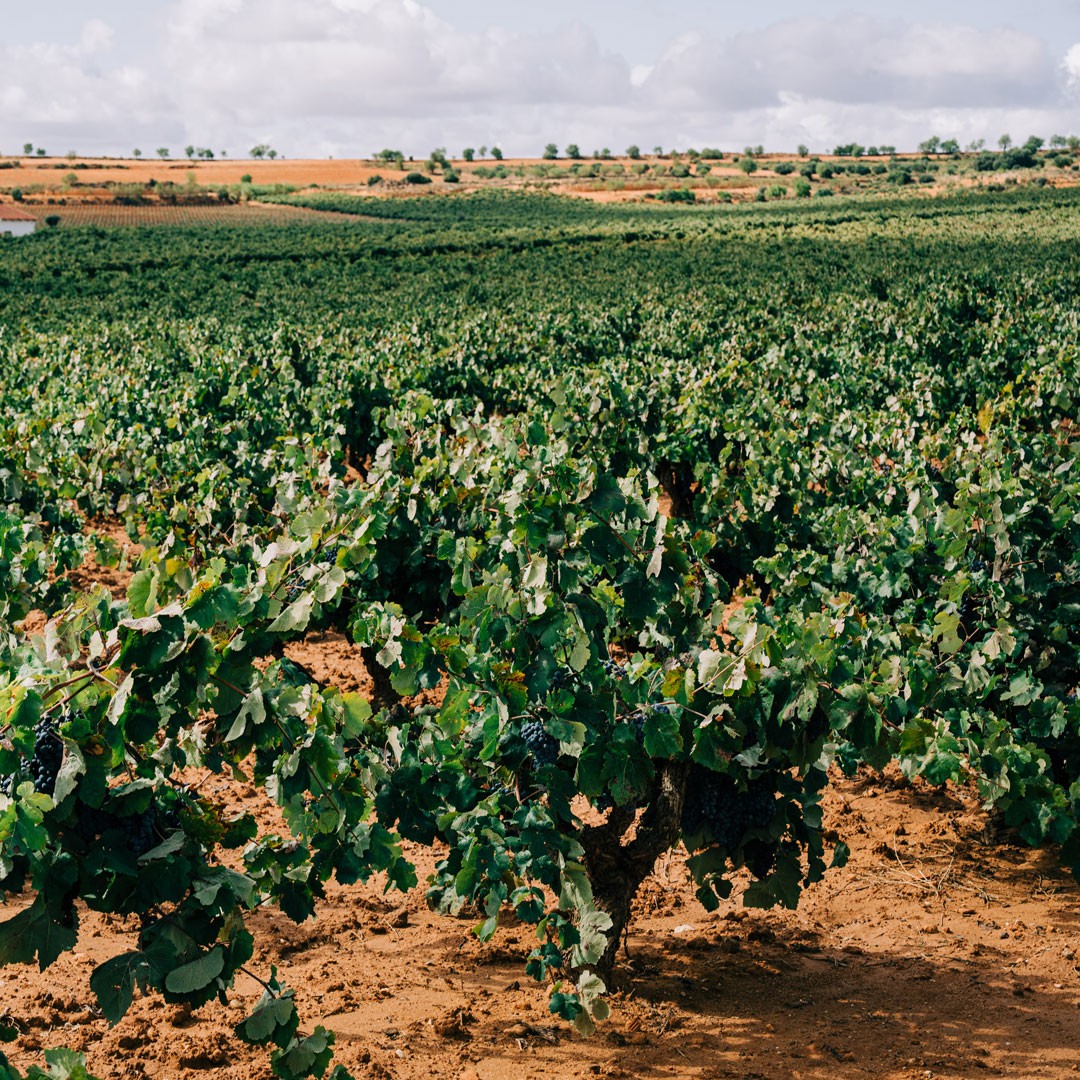 Wine from La Mancha
La Mancha is a perfect area for wine production due to its climatic conditions and the characteristics of the territory. Discover one of the areas of Spain where we produce wine.
Back
The community of Castilla La Mancha is a large plateau that has a large natural plain, its soils abound in sedimentary limestone. These lands are sandy and clayey, a feature that makes them one of the best options to produce great wines.
At Hammeken Cellars we have been working in this Denomination of Origin for many years. Our Spanish wine portfolio has an extensive list of wines produced in this region. Altitude, latitude and the geographical location are key for our team of winemakers.
Another of its main factors is the weather, mostly sunny. Every year there is a drought and to take advantage of the water, the density of vines is low, between 300 and 400 mm of annual rainfall. In addition, the weather is extreme continental, the annual maximums and minimums can differ by up to 60º.
Castilla La Mancha has 400,000 hectares of vineyards, making it the largest wine region in the world. This land has a great tradition, since the vine came to this territory at the hands of the Phoenicians. The Romans were the ones who spread it throughout the peninsula. For this reason, today, it plays a key role in the culture and local commerce of La Mancha.
A wide variety of grapes are grown here, such as Macabeo, Verdejo, Garnacho, Bobal and other international varieties. Although the stars are the following:
Airén Blanco and the local strain of Tempranillo, known as Cencibel. Where an important part of the white airén is vinified as a base wine to produce Spanish brandy.
To sum up, this region is perfect for growing vines, where excellent quality vineyards are produced. For this reason, Manchegos wines are among the most prestigious in the world. In our catalog you can find a wine for every occasion of La Mancha origin, discover them.