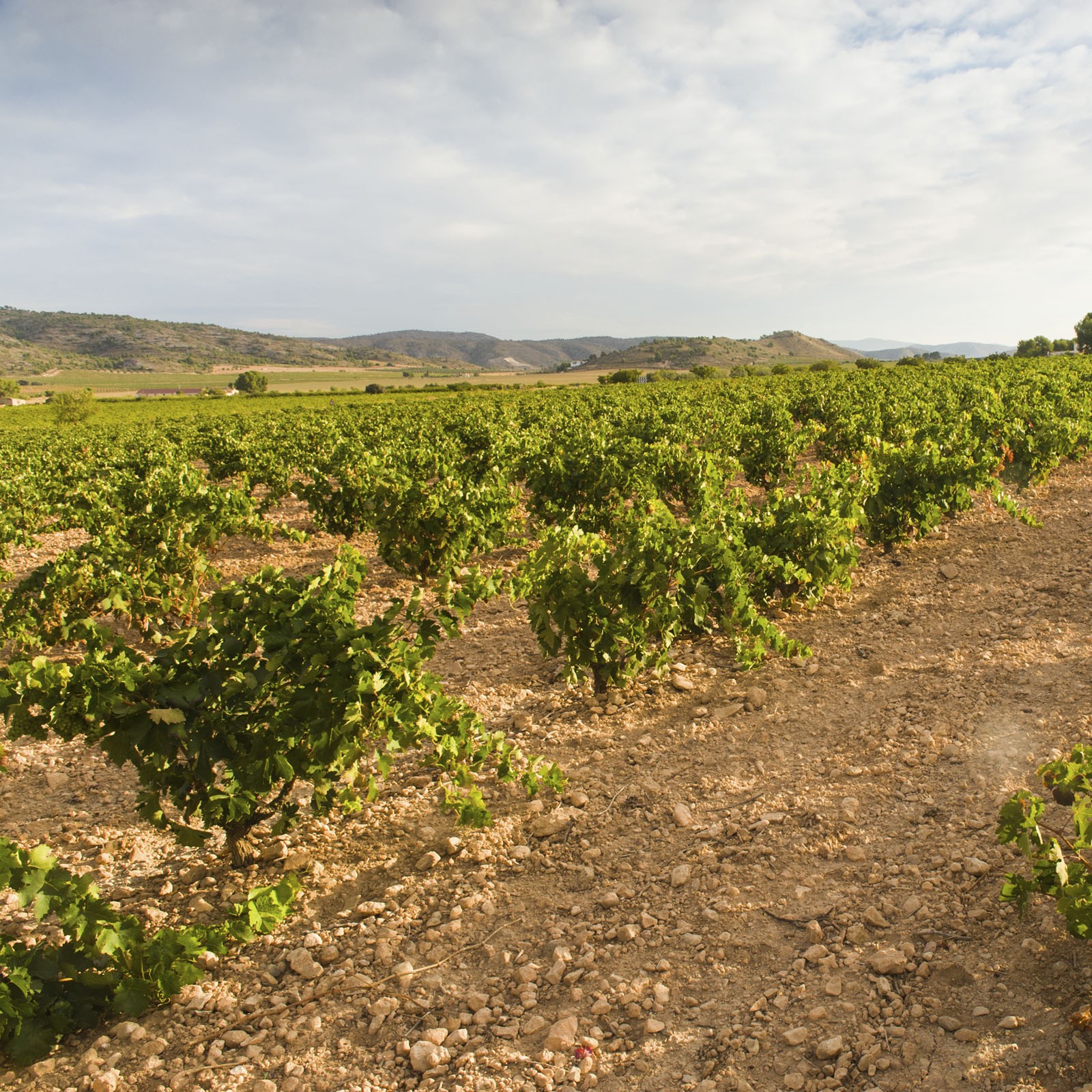 DO Alicante
Alicante has a long history and tradition in viticulture, dating back to Roman era. Traditionally, they produced the local sweet dessert wine called Fondillón, which was exported to northern Europe during the 16th and 17th century. The vineyard extension grew enormously throughout the following centuries, until phylloxera hit the region at the end of the 20th century. The recuperation of the vines has been slow, but since the 1990's the region has been revived by numerous young and well trained winemakers..
Landscape and terroir
Located in the Autonomous Community of Valencia. DO Alicante is divided into 2 defined regions: Vinalopó, where the vineyards lay around the river Vinalopó, 400-700m high. La Marina stretches along the coast some 100km north of Alicante, receiving the breeze of the Mediterranean sea. The soils in both regions are generally sandy and clay, with excellent drainage, thus, retaining only little water for the vines. In Vinalopó, the Monastrell grape is by far the most popular variety, along with a few plantings of Garnacha Tintorera. La Marina is almost exclusively planted with Moscatel de Alejandría.
Climate
La Marina region has a typical warm Mediterranean climate, with mild Winters, long warm Springs and hot summers with temperatures up to 35˚C. Rainfall is around 500mm/year. Vinalopó is semi-continental, being somewhat influenced by the humid Mediterranean, as well by the extreme continental climate from the plateau. Here, Summers can be as hot as 40˚C and winters may go as low as 5˚C, and rainfall is frequently lower than 300 mm/year.